TVC Actor
Top 10 TV Commercial actors in Australia
Who are the best actors in Australia?
Well, who doesn't love a fair share of Nicole or ol' Chris Hemmsy? (guilty!) But when it comes to the people we see in our TV commercials, you may recognise a few WINK Models that share the ranks of some of the best faces in TV advertising.
We're more than just a pretty face, we can really act (or at least sell you that brand new car..). Take a look at our picks for the top 10 TV actors of 2019.
Dan is your man for any father roles for your next TV project. He brings high-energy and enthusiasm to set, his casual confidence exudes through every role.  He has worked for Breville, REST Super, Qantas and Mastercard
Sam is a stunning model, VO artist and actor who toes the line between aspirational and relatable. She is also a real mum of two, and the wife of Dan (above). She is immensely talented and has worked with Womens Day, Mastercard, Volvo and Lindemans.
Amy is a classic example of a model who can do it all. Her commercial look and friendly demeanour translates effortlessly on camera. She has worked with Huggies, Bras N Things, Woolworths, Stayz, A1 Milk, Kokoda Residence and Rexona.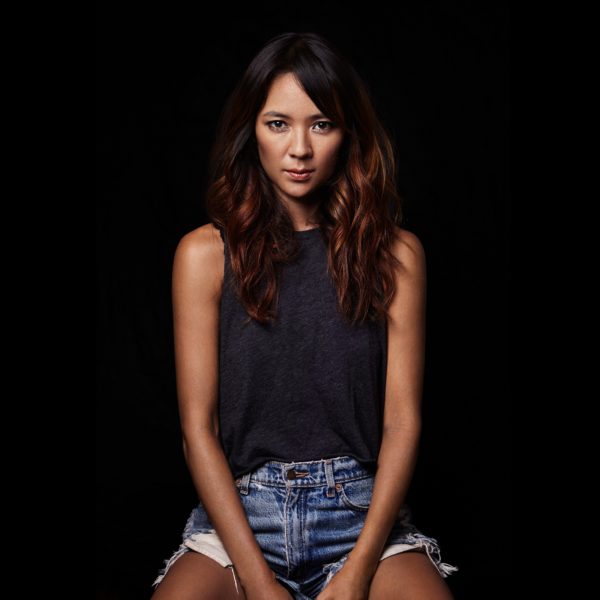 Rakel is a super experienced TV model who has worked with Lexus, Transport NSW and Woolworths. She photographs really well on-camera and takes direction like an absolute pro. Most clients book her again after working with her once, because she brings a calm, confident energy to set.
Rachel is an experienced Sydney based TVC specialist. Clients who have worked with Rachel are always so impressed with how quickly they get the shot done. She seems to know exactly how to interpret the goal of a shot and nail it on the first take. She has shot with Luxaflex, Big W, BBQs Galore, Cancer Council and Great Southern Rail. 
Brielle has great comedic timing (just skip to 1:10 above and see what we mean). Her facial expressions are next level and her chances are you've recognised her unmistakable curly red mane more than once on TV. She has shot for Audible, Commonwealth Bank, Subway and YOUI.
Mark is an industry veteran, and a great go-to for Melbourne campaigns. His look translates well across brands wanting a relatable talent, but also easily fits himself into a high-end aesthetic as well. Clients often comment on his professionalism and helpful attitude on set. He has shot for Mercedes, Formula 1, Lexus and RACV.
Tia may be young, but her experience is huge! She started with WINK as a young teen, and has soared to the top of everyone's radar both in Australia and internationally. Now as a young adult, she easily holds her own in-front of the camera. She photographs beautifully and has the acting chops to match. She has shot for Samsung, Farmers' Union, Mastercard and Holden.
Angel was named 2019 QLD Australian of the Year for her work advocating inclusivity for people with disabilities. And oh yeah, she's also a super talented model and TV actor. She is effortless on camera and has worked with Melbourne Fashion Week, Spell & the Gypsy and Target.
 Simone is a well-spoken mum of two who runs a real estate business of her own. She has a knack for confidence on camera, and comes across as the friend we look up to and trust. She has worked with Banana Boat, Transport NSW and Commonwealth Bank.
BONUS!
Here are some commercials that feature only WINK talent.
The Bachelor Promotional Commercial
Featuring 27 WINK Models
ROAM-E Commercial
Featuring 13 WINK Models
VISA Paywave Commercial
---
Have some questions? Feel free to get in touch! 
You can count on our talent managers to respond quickly to your enquiries and putting forward suitable candidates for your specific brief.
Our agency is made up of 7 divisions; Male, Female, Sports, Classics, Youth, Promotional & Influencers. We have specialised bookers within these divisions to ensure appropriate management of each individual.
Call us on 02 8005 4388 or email [email protected] 
---