Hey Angel. Thanks for joining us. You were booked on the MFW Street Runway after flying down from Queensland for the castings, huge congrats! We love hearing about what it's like behind the scenes at fashion week and get the low down on what really goes on. To get us started, tell us a little bit about how you got into modelling and how long you've been in the industry? 
On and off since I was a kid but I have only been involved in Fashion Week events for the last three years. When I was younger, I modelled for friends who had swimwear lines and clothing brands but as an adult, it was really my activism in the area of disability inclusion that got me in. Representation is incredibly important and there are virtually no role models for people with disability in the modelling world. 
Amazing – it sounds like it's been quite the life long journey for you. What does it mean for you to now be booked for Melbourne Fashion Week? 
My inclusion in MFW this year tells me that there is a paradigm shift underway and I am remarkably proud to have played a role in effecting change in the area of disability inclusion in the Australian fashion industry.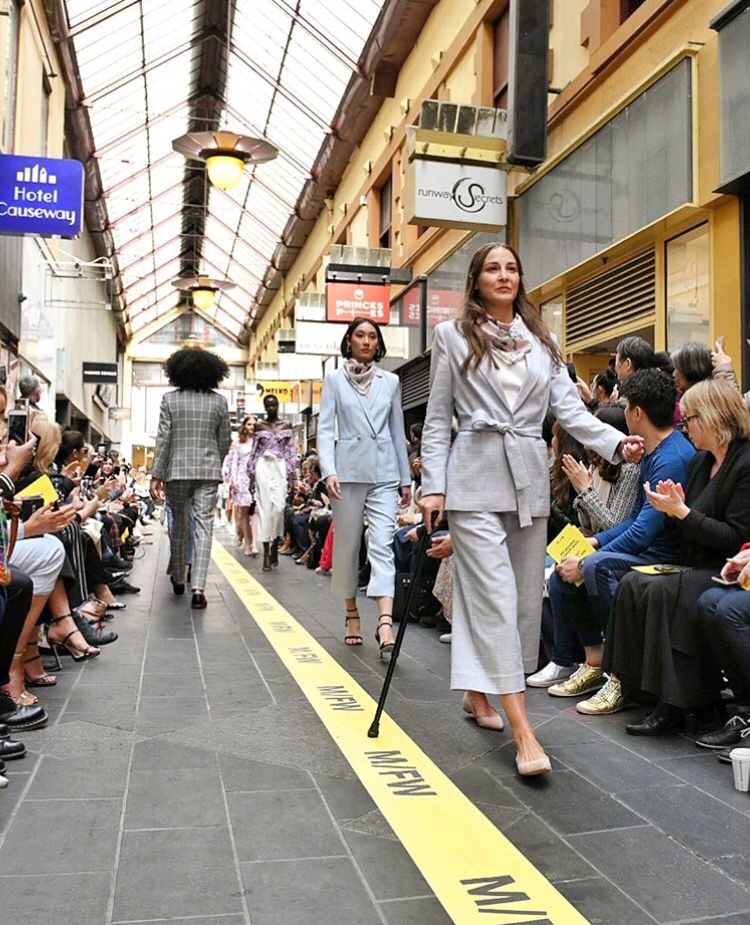 Oh yeaaaah that's what we love to hear. We're so proud to see the shift happening and to be involved. You must feel very proud. What does diversity in fashion mean to you?
Belonging. Including the greatest diversity of people in everything we create, but most importantly in the things that are deemed important in the mainstream arena, sends a powerful message that everyone has the right to be seen and heard. 
We couldn't agree more! Now down to the show side of it all – Any tips or tricks that help get you in shape before a show?
Yoga, yoga and more yoga. 
So good, love a good stretch. It really does make you feel so much better. And now to the snacks – go to food backstage? 
Sweet and salty popcorn, nut bars and lots of water!
Yum! And to keep yourself entertained? We know there can be long wait times for shows, what do you do to pass the time?
I mostly talk to people or explore the venue. 
Very nice. Now what about those butterflies – do you get nervous before heading on the runway? If so, what do you do to help ease them?
Yes, I am always nervous. My nerves manifest themselves in a multitude of ways depending on the day. Before an event, I bring myself into the present and recognize that the physical feelings I am having are because something exciting is happening and then I just have fun!
Very wise of you! What are you thinking when you're out on the runway? Is it just "Don't mess up" or is there more to it?
Mostly "don't fall down" and "left foot, right foot" but I also remind myself to stay in the moment and take it all in and have fun.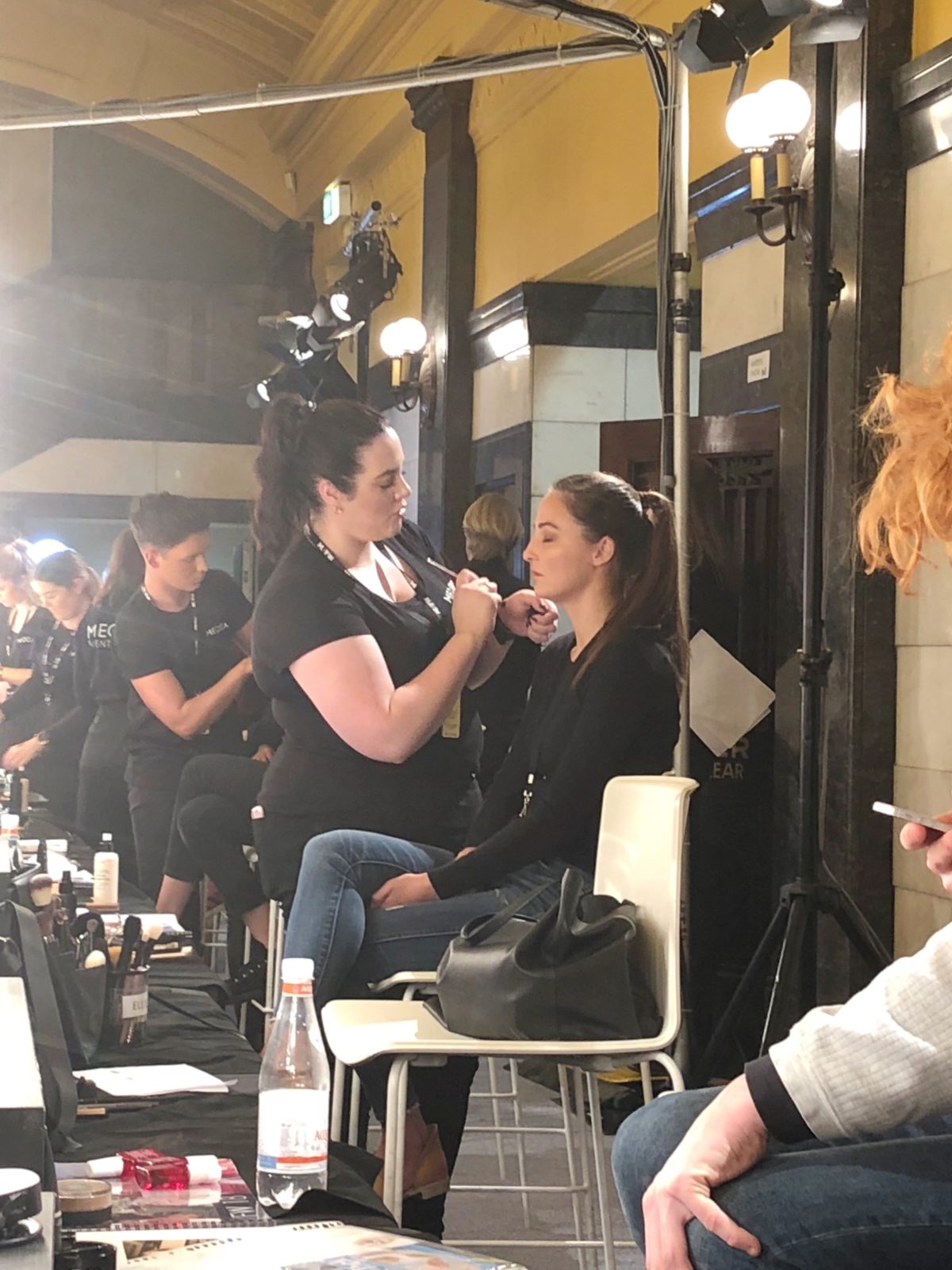 Haha love it! Back to basics. Now it's not fashion week without talking about the fashion. 
This is such a tricky question but in general, Zimmerman is my go to. 
Oh their designs are just divine aren't they. On a bigger scale, who's your fashion hero and why?
Blake Lively. Blake has the perfect balance of celebrating the items while letting her own style shine through. 
So very stylish. Staying on a global scale, if you could take part in any fashion week around the world, where would it be and why?
I've showcased clothing on Los Angeles and Moscow Fashion Week runways and I would welcome the opportunity to return to both but my goal is New York Fashion Week and my dream would be Paris. 
You're killing it girl! So proud. Look out Paris and New York. 
Thanks so much for your time Angel, we're so proud to represent you and see what your future has in store. 
If you want to book Angel, please click here. If you want to view her profile, click here. 
Angel also recently shot the latest Swisse campaign, which you can view here. 
---