Charity
WINK for Taryn and the Vinnies CEO Sleepout!
On the 23rd of June, Taryn will sleep out in the cold on the streets of Sydney to raise some much needed funds for homelessness in Australia. St Vincent De Paul are doing a remarkable job in providing support and services to those less fortunate than the rest of us.
Over 100,000 people experience homelessness every night; ranging from young and old, women and men, children and babies. The biggest problem with sleeping on the streets is the heightened dangers of sleeping alone in cold temperatures. Not everyone has the luxury of sleeping in their cosy beds in the safety of their houses which is something we all take for granted.
Help Taryn reach her goal of $15,000 by donating via the link below. All funds that are raised will go towards supporting Vinnies to provide immediate and emergency assistance as well as pathways for the future for those in need. Once you have done so, take a selfie winking and upload it to Instagram or Facebook with the hashtag #40WINKS. Make sure you tag a friend to take a turn in the winking challenge and donate to Vinnies! In the honour of your selfie hashtag and donating, we will contribute a further $5.00.
Challenge your friends to help make a change for the better!
GO #40WINKS!!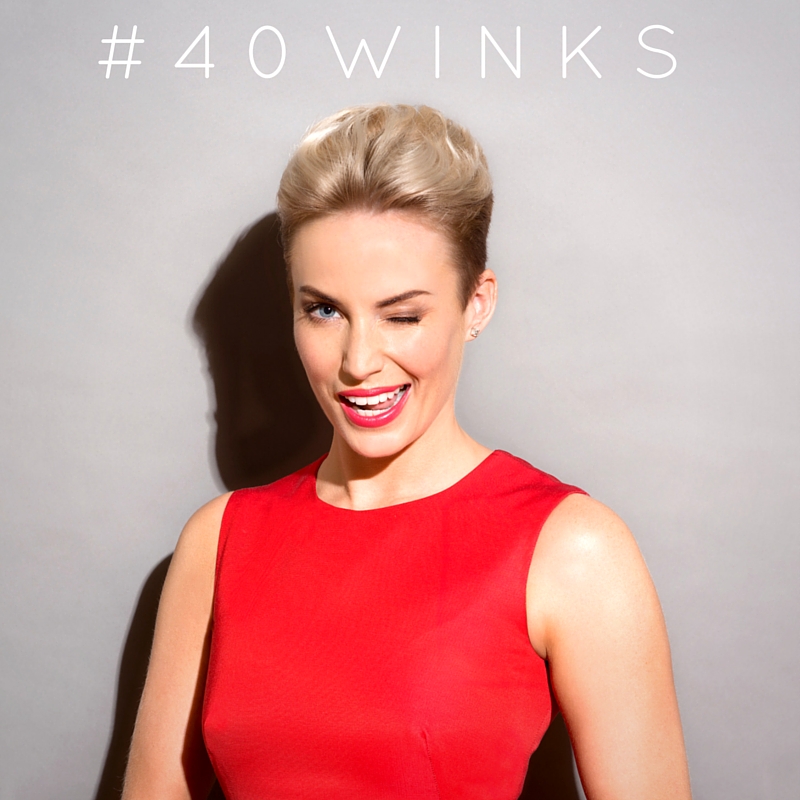 ---