Interview
One on one with Seafolly Campaign winner, Lara Schroeder
Lara Schroeder is the new kid on the WINK block and has an incredible story about how she kickstarted her career. Read about how this beauty won the 2017 Faces of Seafolly Campaign and what this now means for her.
---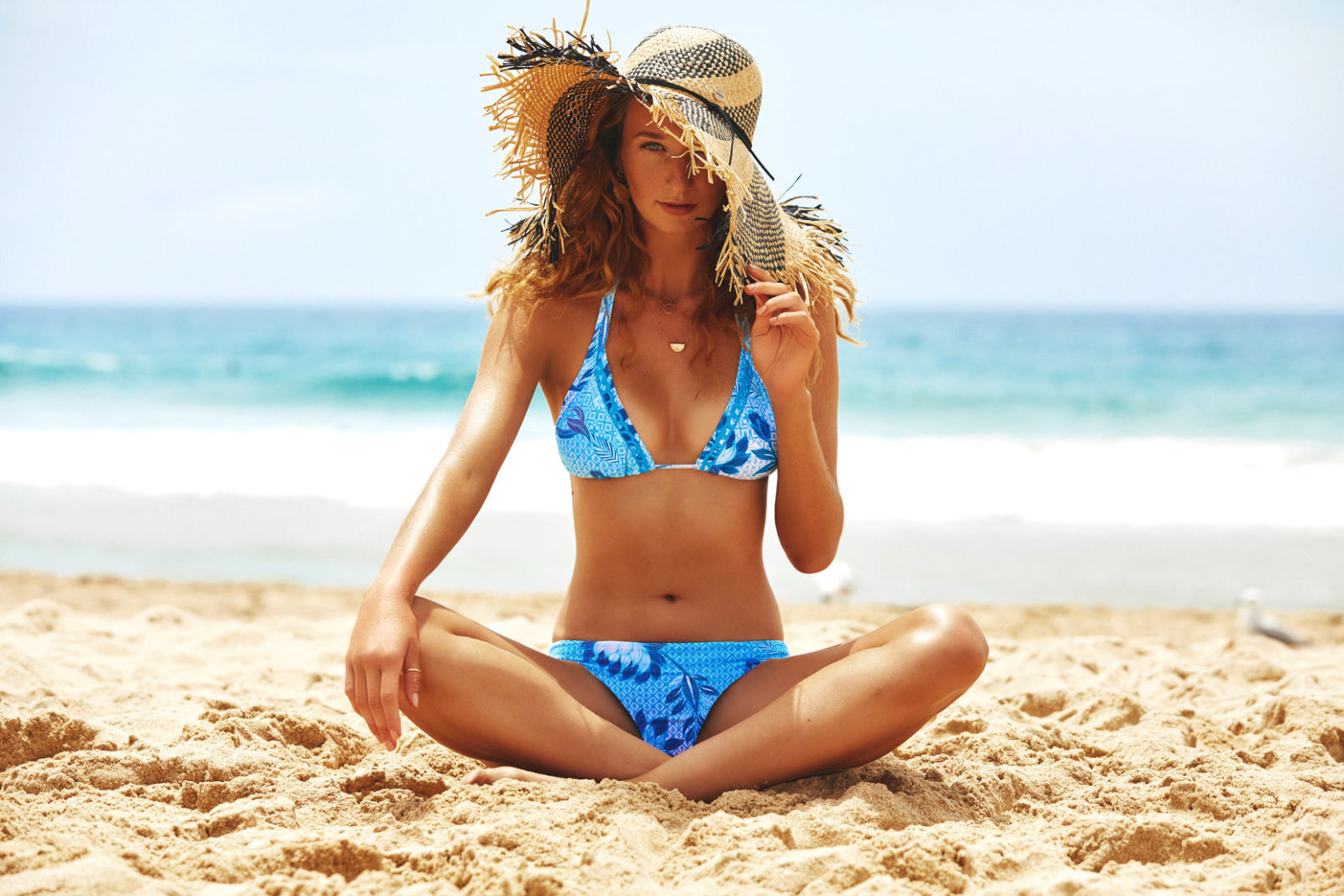 How did you feel when you were announced as the winner of the 2017 Faces of Seafolly Campaign?
At first I couldn't believe it! I expected a girl who resembles your typical "beach babe" with tanned skin and blonde hair to win; it's the reason why I feel like I have had difficulty breaking into the modelling industry in Australia. So when a girl with fair skin and dark hair won the FOS competition, it truly gives reason to celebrate for many reasons! Not only does it show that Seafolly is accepting of all girls but it proved that hard work and perseverance pays off. Definitely an unforgettable moment – one to be proud of.  
This puts you amongst the likes of Gigi Hadid, Miranda Kerr and Shanina Shaik. What has winning meant for you in terms of your career?
Winning the Faces of Seafolly was such an amazing opportunity that I am incredibly thankful for! Not only was I able to model for an iconic swimwear brand but I also worked with Josie Clough from It's Now Cool and a few months later I signed with signed with WINK Models! 
Why did you want to enter the Faces of Seafolly competition?
From the moment I read what the Seafolly Spirit is and represented, I felt I was destined to enter the FOS competition. I have always used my Instagram platform to spread inspiring and motivating messages that encourage people to embrace their natural beauty, to love and accept others, to be active and real, to not give up on their dreams and just enjoy life. Learning about what the Seafolly Spirit is, I felt as though I have always been a Seafolly Girl at heart.
While you were growing up, did you always want to be a model?
For as long as I can remember I always loved having my photo taken and I did participate in small modelling competitions as a very young girl. Growing up in South Africa however meant that playing sport was a massive part of my life, so it wasn't until I sustained a big sport injury when I was 15 years old that my mum decided to buy me my first pair of heels and signed me up for a modelling course.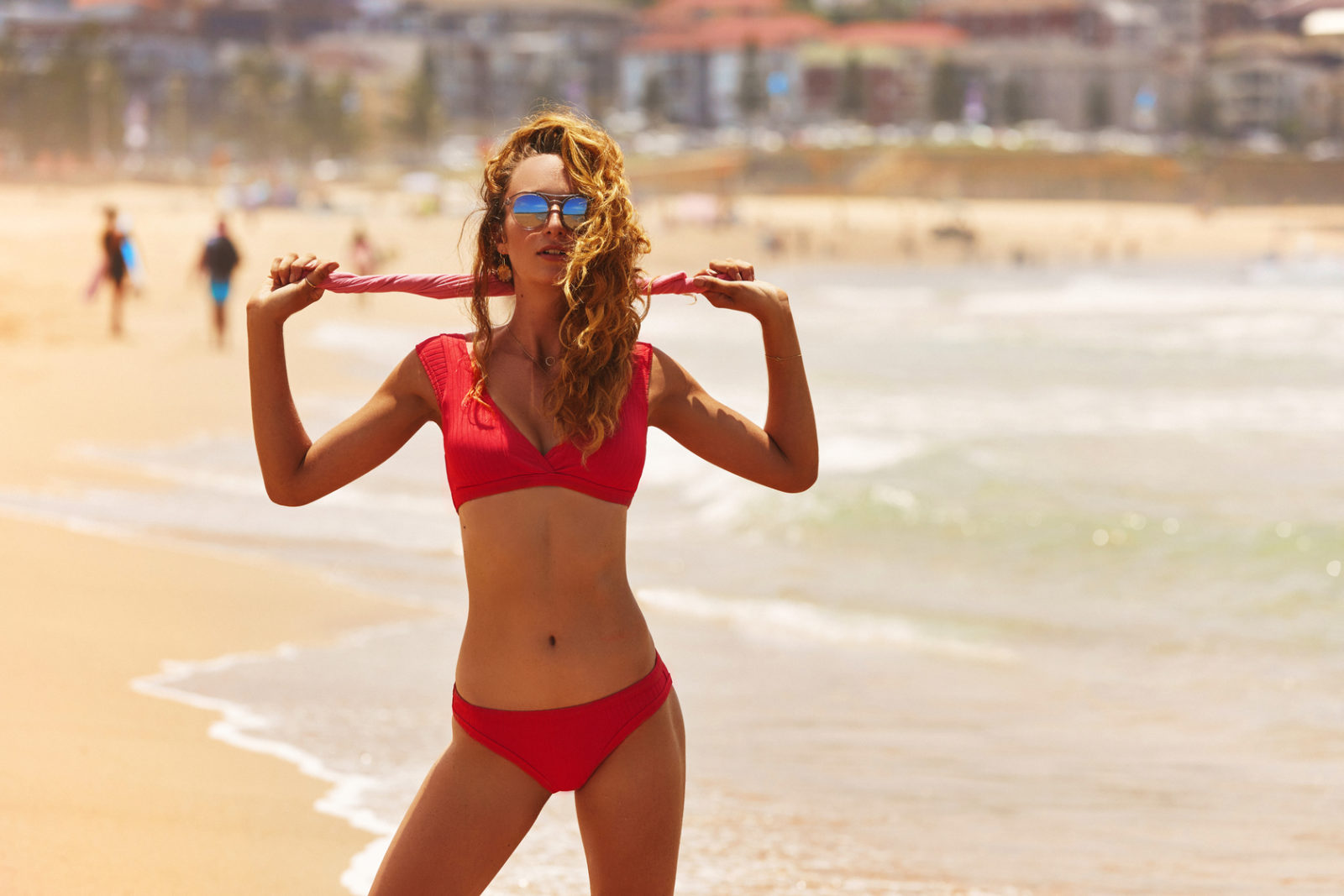 With such a busy schedule, how do you maintain a healthy and balanced lifestyle?
When I know I have a busy day, week or month the most important thing I can do is plan ahead. So the first thing I do in the morning is a quick workout before the day gets busy, I always have healthy snacks to snack on throughout the day and whenever I can I like to have lunch and dinner ready to go by meal prepping on a Sunday afternoon.
Can you tell us about your journey as a model up until now?
It's definitely been a roller-coaster ride so far! I've had a lot of achievements and a lot of disappointments, but I wouldn't be where I am today if I gave up when things didn't work out. So throughout my very exciting journey I like to think of where I came from, how far I've come and where I am going to keep myself motivated.  
So, you are on your way to a casting, what are three things in your bag you couldn't go without
If I am on the go I always make sure I have dry shampoo to freshen up my hair, lip balm for smooth lips and my favourite BB cream to give my skin a natural healthy glow.  
Do you have any tips for anyone who is considering applying for future Faces of Seafolly Campaigns?
Just be yourself! 🙂 It doesn't matter how small or big and young or old you are, Seafolly is a brand who encourages women to embrace their naturally beauty because we are all beautiful in our own unique ways! 
---