Model Tips
A model's guide to the world: Social Media Influencers
Did you know that 71% of people are more likely to purchase a product based on social media referrals? That's why social media influencers work and that's why we're seeing so many brands trust them as a way to market and advertise.
Creating a social account that influences others may be easier than you thought. We've put together some super easy steps to help guide you to creating the best social accounts you can. You are already a part of the industry as a model, which means you already possess the skills required to make it big. Just follow these genius steps and you will be on your way!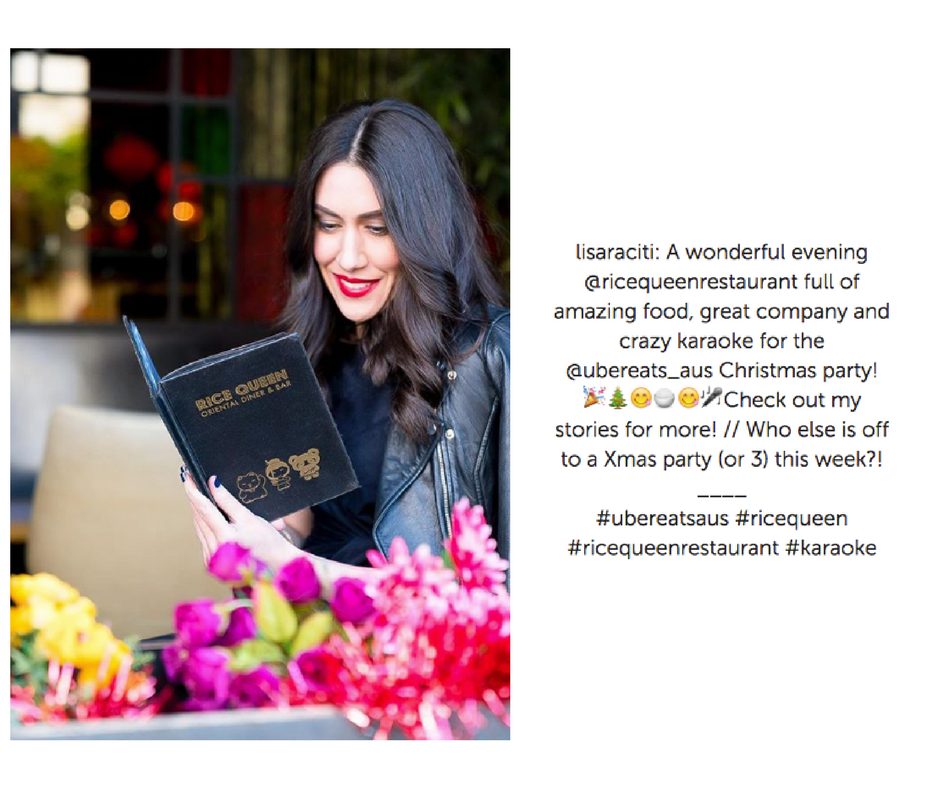 Step One: Establish a stomping ground
The best thing about your favourite Instagram accounts is simple: They have all found their niche and have stuck to it. They have very clear personal brands and their personality shows through their images. A great example of this is Camilla Akerberg (@camilla_akerberg). Just by looking at her first few posts we can already see that her passion is fitness.
What are you passionate about? What interests you? Learn those things about yourself, develop your own personal brand and find where you fit in. Piece of cake!
Step Two: Is there anybody out there?
This step involves focusing on a particular audience. If you are trying to reach everyone, you end up not reaching anyone. Discover the type of people you want to reach and engage with. Concentrate on them! They are your main focus. Decide what brands you would like to work with and target them too. Engage with their accounts – follow them, like their posts, comment on things you like in a genuine way (try to avoid generic emoji use). Tagging them in your posts and using hashtags is a great way to also get noticed by these brands. If you show you are a follower of their brand and are a loyal customer, they're more likely to get you on board as an ambassador or face for their campaigns.
Step Three: Set the stage
You now need to find a place to share yourself with the world. Instagram is the most popular social media platform. Why? Because it delivers great results from a brand's perspective. It's visually engaging and in a similar way to your modelling folio, is able to communicate messages through beautiful imagery and video. However, you need to choose what's best to reach your people (going on from step two, think about your audience here) If you are posting a lot of videos to Instagram and interested in vlogging, maybe it's time to consider a YouTube channel. Don't forget to add the link to your channel in your profile.
Step Four: Content is King
If Bill Gates said it, who are we to ignore it?! We have now reached a crucial step in the process. What are you actually going to post? Your content should be authentic, relatable, honest and engaging.  You should always stay true to yourself and your brand. As a model, your Instagram profile is in a way like a portfolio to your followers. Your posts should always be high quality (please no blurry images) and taken by a professional or with a great quality camera phone. Be mindful that while posting bikini or topless pictures may gain you more followers, it may also end up damaging a potential relationship with a brand with this sort of content. So again, be wary of your audience.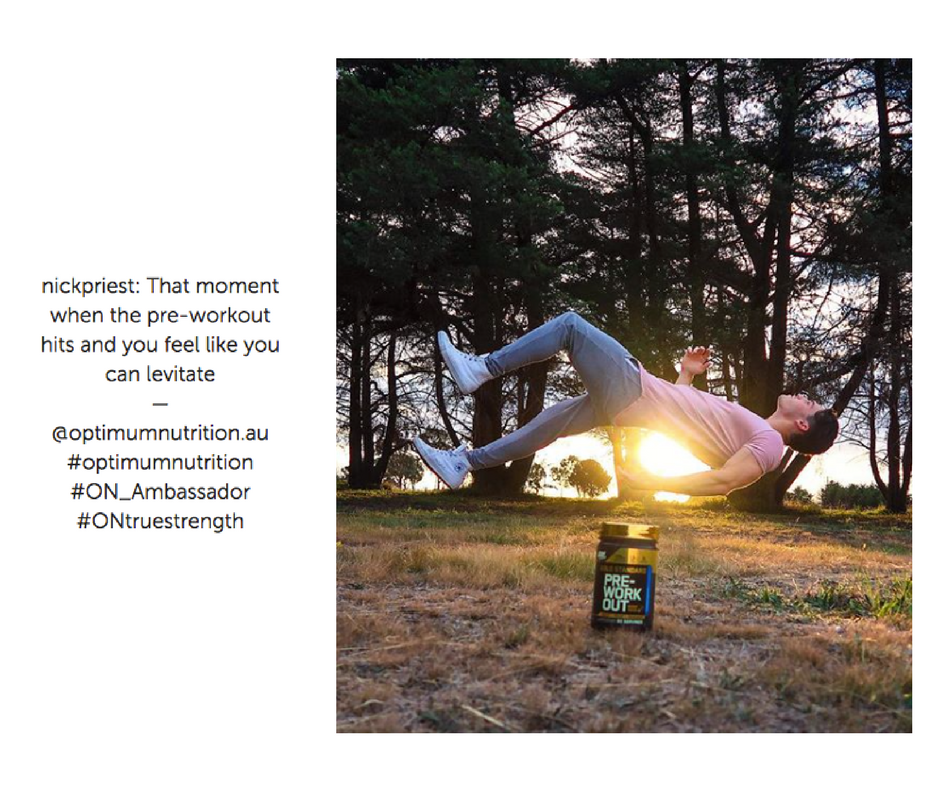 Step Five: Engage, engage, engage.
Talk to your followers. Answer their questions. The more you engage with your followers, the more they will see you as a stand-up guy or girl! It's also worth mentioning that not everyone will be your number one fan. The way you handle negative feedback is just as important (if not more important) than how you handle your positive feedback. Rule of thumb: be professional, always. And if you are subject to any online bullying or hurtful behaviour, never engage with the bully and enlist the help of the social media's customer care team to get their profile shut down.
Step Six: Keep an eye on your performance.
Instagram has an option where you can view your progress and see results on things like demographics (information of your followers, i.e.; age, where they live, income etc.), reach (how many people see your posts) and engagement rate (how many people are actually interacting with your posts). Engagement rate is a really important thing for companies when they choose which influencers they want to work with. It's a percentage of your followers that actually participate in your posts, whether it be liking it or commenting on it, compared to your total followers. This can be a deciding factor for companies on whether they want to work with you. By seeing which of your posts perform the best, you can create more exiting content for your followers. Insights will also give you information about the demographics of your audience so you know when the best time to post is. The easiest way to get this information is to switch to an Instagram business profile.
Generally speaking, the less followers you have, the higher your engagement rate should be.
Not good at percentages? These guys have done all the work for you: https://influencermarketinghub.com/instagram-money-calculator/
Step Seven: Consistency is key
You need to be a constant source of incredible content to keep your followers interested. When you start to post irregularly, your followers will start to wander and may stop following you altogether.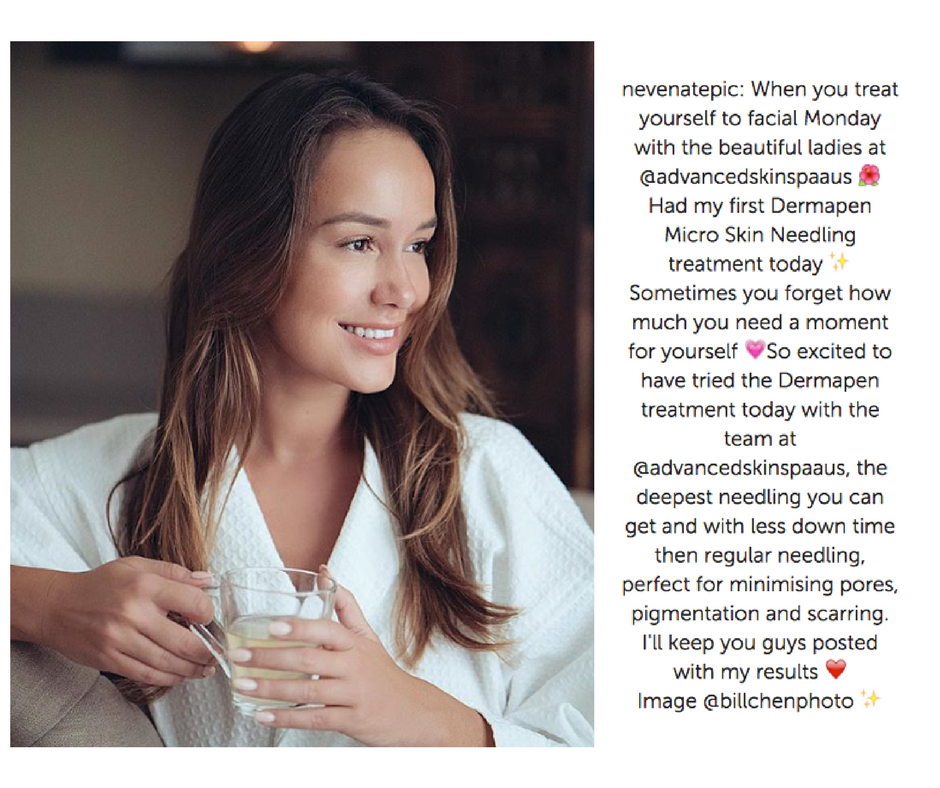 Now for the Dos and Don'ts.
DO
Focus on your audience when posting, not on yourself
Be patient. This will not happen overnight.
Be yourself. Never forget who you are.
Ask questions in your captions – the more engagement you have with your followers, the higher you appear in their feed
DON'T
Spam your followers. If you are on more than one platform and you don't customize your message to suit the platform, your followers may feel as though they are being spammed. Not a good look!
Accept offers for products or experiences for things that don't fit your brand. If you don't normally use a brand or service because it doesn't interest you and you start to promote it on your Instagram, your followers will think you are just doing it for the money and you lose your credibility.
Use the same hashtags for all your posts. This is dangerous territory and your ticket to getting shadow banned. Before you ask, shadow banning is when your posts don't appear under certain hashtags because Instagram has a sneaking suspicion you are spamming people and not obeying their terms.
Buy your followers or join pods – Pods are groups of up to 30 Instagram users who like and comment on everything you post to boost your engagement rate. You then return the favour for them. This doesn't actually do anything for you but create a false sense of confidence because the only people you are really engaging with are your pod members. As far as buying followers goes, this actually causes your engagement rate to decrease. Not cool!
It Is important to know what you can handle yourself and when to involve your agency. Once you build a following, you will start to get approached. Smaller things like receiving free products to promote can be something you do on your own. When you start to get approached for things like photoshoots, it is a good idea to let your agency know so they can not only protect you by helping you with contracts, but also get the highest pay for you. When in doubt, make the call!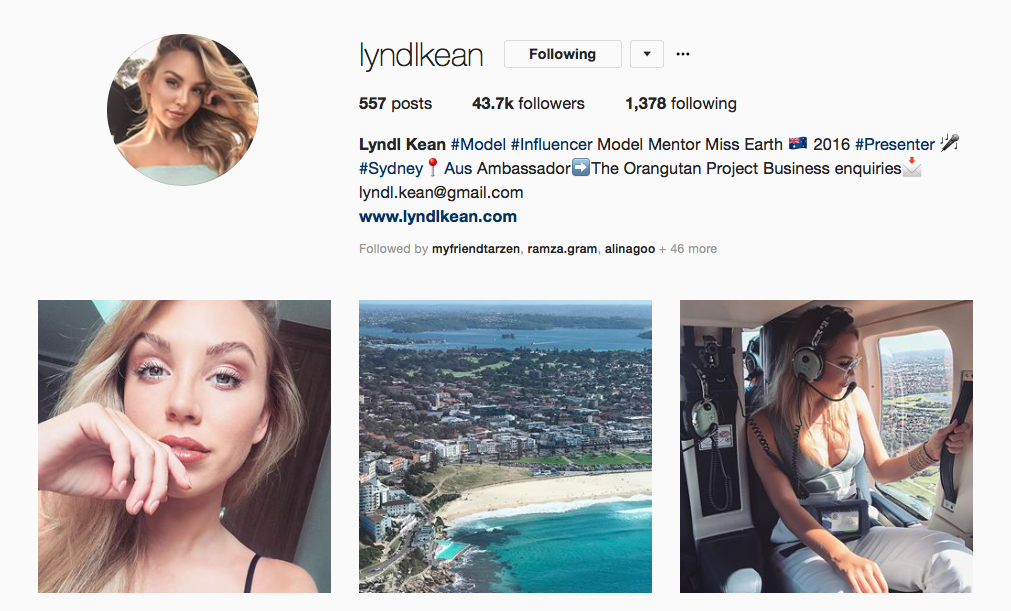 ---