Model
10 Tips on How to Get Scouted as a Model on Instagram
While we all understand the power of social media to connect on a global scale, it has become a viable way for scouts to find and connect with models. In December 2014, IMG models launched the "We Love Your Genes" program which includes an Instagram account dedicated to scouting models on the social media platform using the hashtag #WLYG. And with the travel restrictions imposed because of the pandemic, scouting models on Instagram may become the new normal.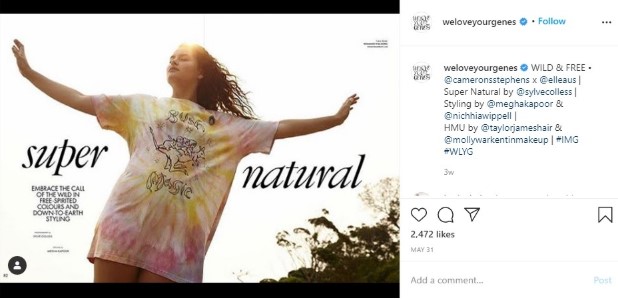 That said, you can get yourself scouted by top modeling agencies by leveling up your Instagram feed.
Be Authentic
As tempting as it is to place a filter in every selfie, model scouts are looking for the real deal. Agencies are scouting genuine models who showcase their natural life on their Instagram feed – not something filled with pseudo-photoshoots. There needs to be a balance between real life and stylized photos. Nowadays, it's not just a beautiful face but the story behind that face when scouting for aspiring models.
Get Creative
Even if you are the real deal, show off your personality and quirks on your Instagram feed. Get creative with your photos – use filters to add a dramatic effect, add text and stickers to give life to your posts. Photo editing apps like Instasize have all that and are free to download on both iOS and Android. You can even go a step further and use your creativity to shoot and post-edit your own videos for your feed.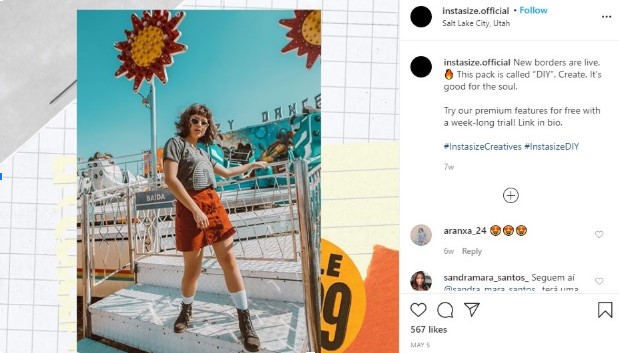 Be Cohesive
While authenticity and creativity are both key to getting noticed online, it's important to keep in mind a theme for your Instagram feed so your posts aren't a hodgepodge of everything, which can be an eyesore. If you want to exude your quirky personality with pops of color, use that as your basis for each post. If you want to stick to something more rustic or minimalist to tell your story, then keep your posts consolidated with your main theme. You can use a tool like Visme to design your Instagram posts and easily navigate through a plethora of templates that are easily searchable via tags. You can also use social media marketing tools for best results on social media.
Define your Style
Hoping to get noticed by a brand you truly love? Define your style and if it's on-brand, tag the brand in your posts when wearing a product. But also, let your style reflect on your Instagram grid – whether it's high-end like Marc Jacobs or more street-wear like Vans. Much like how Dolce & Gabbana asked Youtuber and comedian Lele Pons to walk down the runway for the Milan Fashion Week in 2017.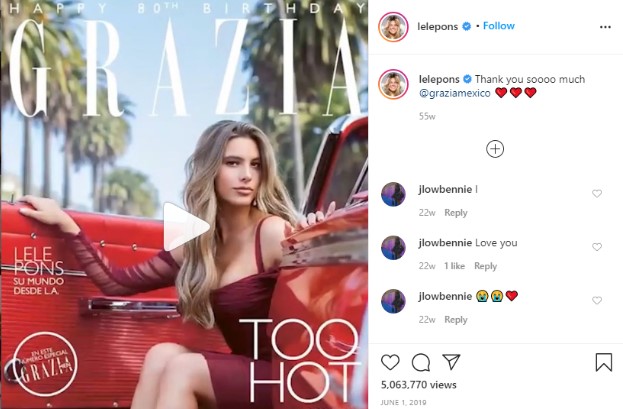 Make Use of Hashtags
Of course, if you want to get noticed by scouting agencies, it's important to use the proper hashtags. For example, IMG's "We Love Your Genes" scouting program uses the #WLYG hashtag which collates all related posts to make it easier for scouts to look for aspiring models. Other agencies are using the same tactic including Elite Models with #MAKEMEELITE and LA Models with #WESCOUTUSA.
Have a Public Profile
It's important that your profile is accessible to the public. This allows agencies to view and explore your Instagram feed to get an idea of your identity and if you're the right fit. Having said that, it's also vital for relevant personal information to be available on your bio. These include your email address and location.
Keep It Professional
And because your profile is public, it can be accessed by anyone. Keep that in mind whenever you do post. Mind your language and your content in case any potential scouts peruse your Instagram feed. You can even manage your settings in order to approve the photos you're tagged in. The keyword here is being conscientious: from what you're about to post and what you're about to say online.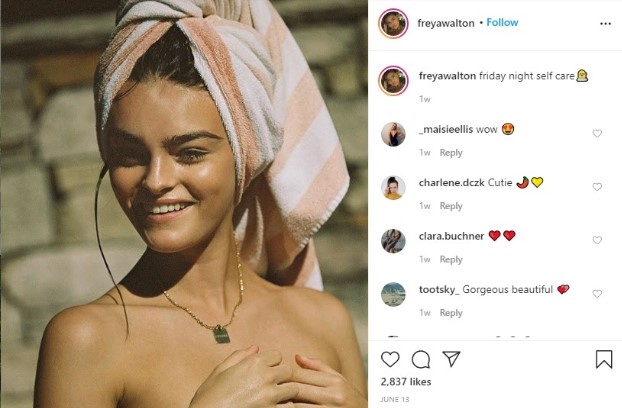 Get Your Audience Talking
Engaging with your audience is also important to reflect authenticity. Simply posting your best photos may not be enough. Scouts aren't just looking for likes but also engagement – meaning the comments section. This is where you interact with your audience. Ask your audience for their opinion on certain posts, answer their questions and even create polls on your Instagram stories.
Try to partner up with a brand to host an Influencer giveaway. Giveaways are considered as viral content on social media. A giveaway post will receive tons of engagement. This is an excellent opportunity for you to be attached to such content so you can connect with a larger audience. It will also increase your chances of being discovered.
Collaborate with Like-Minded People
If you have friends who are influencers, photographers, models, or even aspiring models, consider teaming up. Tag and mention each other in your posts, give credit to the photographer, and hang out or interview each other on IGTV or on Instagram stories. The wider your reach, the easier it will be for agencies and scouts to spot you.
Build Relationships
Don't burn bridges – these could come useful for collaborations in the future. Create genuine and lasting relationships with your connections and even the people around you. Online, start following influencers, models, agencies, brands, and photographers you aspire to, and build relationships on that platform. This could mean commenting, liking, and even replying to their posts. Alternatively, you can start a PR outreach campaign in order to build relationships within the industry.
While the competition is steep, many agencies are looking for authenticity. So don't feel the pressure to create a stylized version of you. Let your confidence and personality shine on your social media feed, and that could be enough for scouts to start becoming interested. 
If you'd like to be considered as an influencer with WINK you can apply online here.
---