It's no secret that models are often underappreciated for their incredible work ethic and rigorous schedules. Besides the ability to show up to shoots with an abundance of positive energy and glowing natural beauty, they also need to master a wide range of skills to truly become a successful career model.
For example, you need to balance eating, exercising and sleeping right while also becoming keenly acquainted with skin-care, hair-care, lip-care, fashion and social media…to name just a few. It's really a wonder they ever get to sleep!
So, to answer the question can models do their own makeup for shoots? Absolutely! Models generally need to master the art of hair and makeup in order to get started on the casting circuit initially. No first-time model has a glam squad just waiting in the wings, 24/7.   
That being said, the most important skill that most models exercise with makeup is keeping it as natural as possible, especially when attending casting calls who expect an au naturale canvas. From auditioning for large-scale productions or impressing a talent manager enough to get onto a modelling agency's portfolio, looking good and on-brief is something every in-demand model has to have down.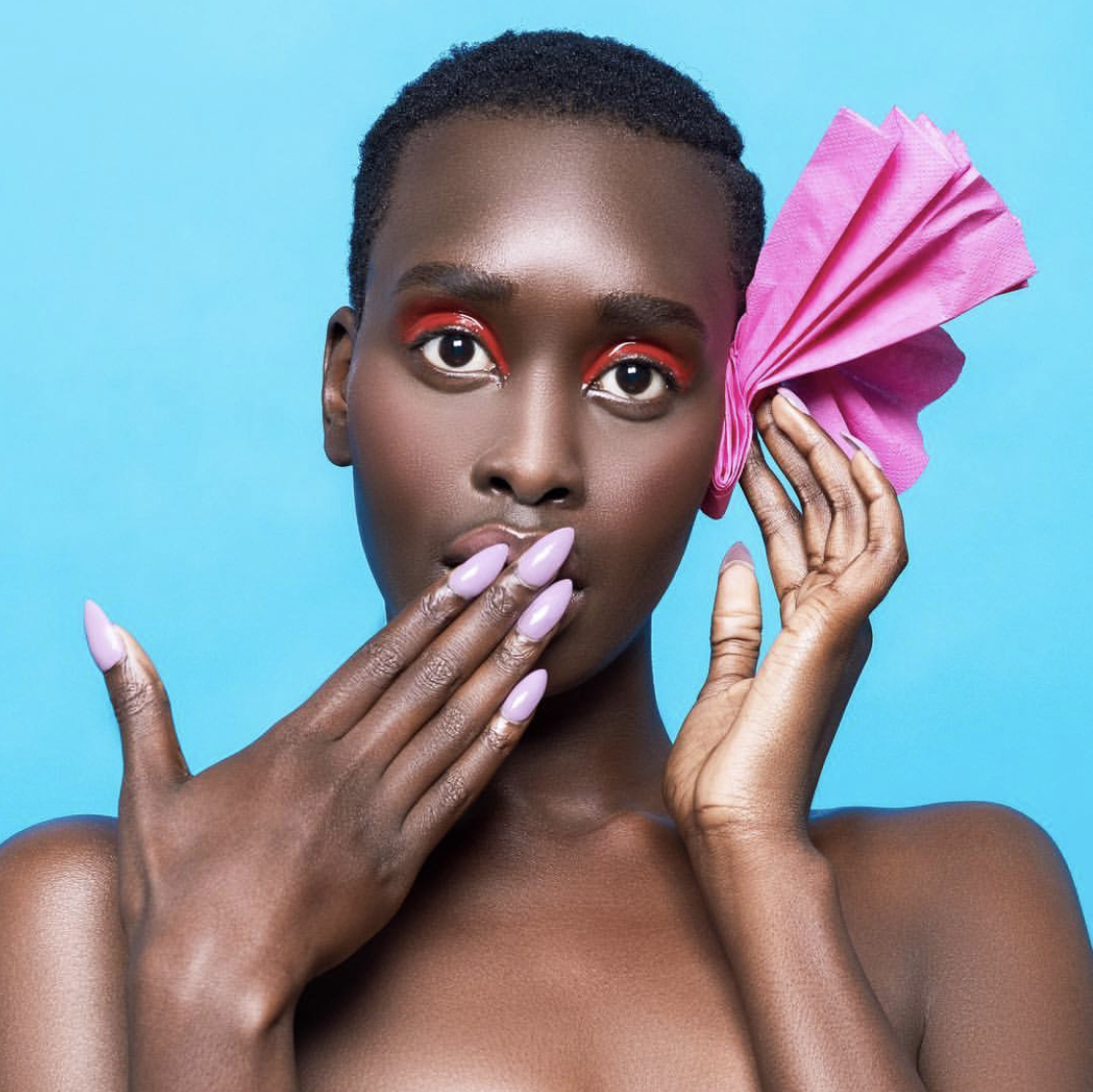 This means that honing hair and makeup is basically second nature to these types of fashion models. It's no wonder that many clients sometimes lean on this to cover for any gaps in the production team when things get a bit crazy backstage. From Melbourne to Sydney and Perth, modelling agencies take great pride in representing this kind of well-rounded talent.
In some cases, you can even book models who are also accredited and achieved professional hair and makeup artists in their own right. This is a good solution if you're squeezed for budget and need the models to help each other out. Remember to still compensate appropriately for the extra effort though.
For those of you who are contemplating this as an avenue to save on production costs, remember that overstretching your talent isn't necessarily wise. A less skilled or experienced model may find themselves fatigued and low on energy when it comes to being in front of the camera due to all the multitasking between takes. The more they need to take on between shots, the less they can concentrate on giving you the creative results you need.
If you decide to go this route then be sure to book models who have proven reputations and experience in their portfolio with this kind of scope and professional dexterity. WINK Models, in particular, has over 10 years of experience and represents a truly diverse portfolio of talent in this regard!
---