Linda Weatherlake is the founder of neena.com.au, and partner of North Melbourne FC captain, Jack Ziebell.
Linda Weatherlake who is the partner of North Melbourne Football Club captain Jack Ziebell will be hitting the red carpet of the 2017 Brownlow Medal with more meaning and passion than just a pretty face. Linda not only juggles the role of head "WAG" at NMFC but is also the owner and director of neena.com.au and a passionate animal activist.
Linda saw an opportunity to have a huge impact within the online retail space and developed a business which is very much aligned with her core values. If Linda is not sitting in the stands of ETIHAD stadium cheering on Jack, she is working on building her vegan empire. She is the brains behind neena.com.au, an online boutique for vegan friendly skin care and accessories. Neena was launched in early 2016 after she left her role in digital advertising with Who What Wear & POPSUGAR to follow her dreams of simplifying on-trend, cruelty free shopping.
Linda has been vegan for the past 5 years and is determined to not only change the way we eat, but also the products we use and the materials we wear (especially on the red carpet!).
By working closely with Melbourne designer One Day Bridal and international shoe brand, Shoes of Prey, Linda has created a fashion-forward, entirely vegan look for the 2017 Brownlow Medal. Linda's outfit will be free from any silk, leather or wool but will not compromise her fashion focused approach and this woman on a mission will most definitely be one to watch out for.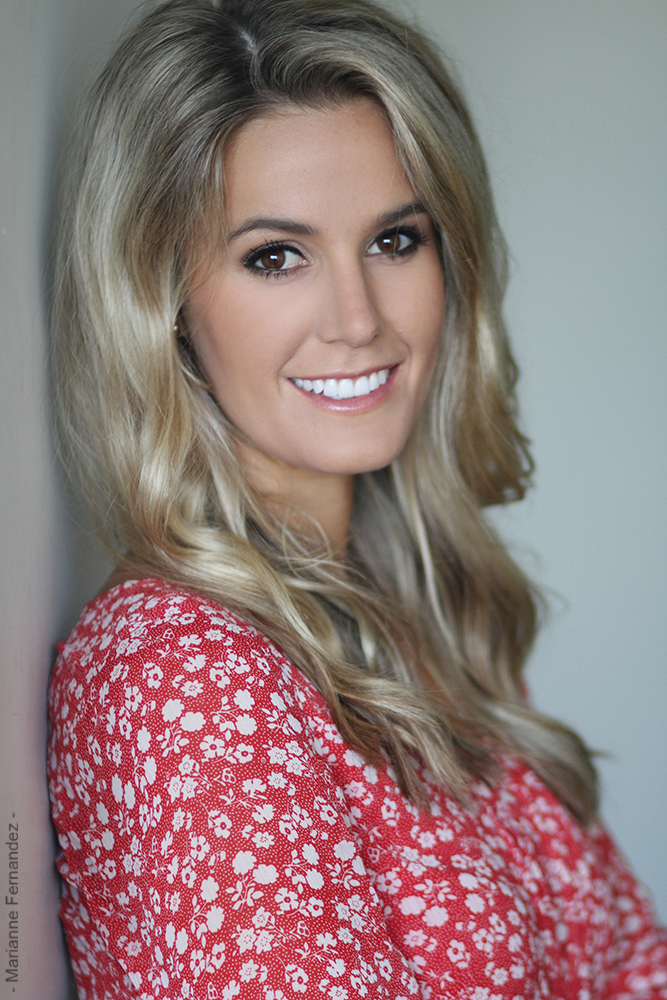 ---