Model
How Much Does It Cost to Book an Influencer?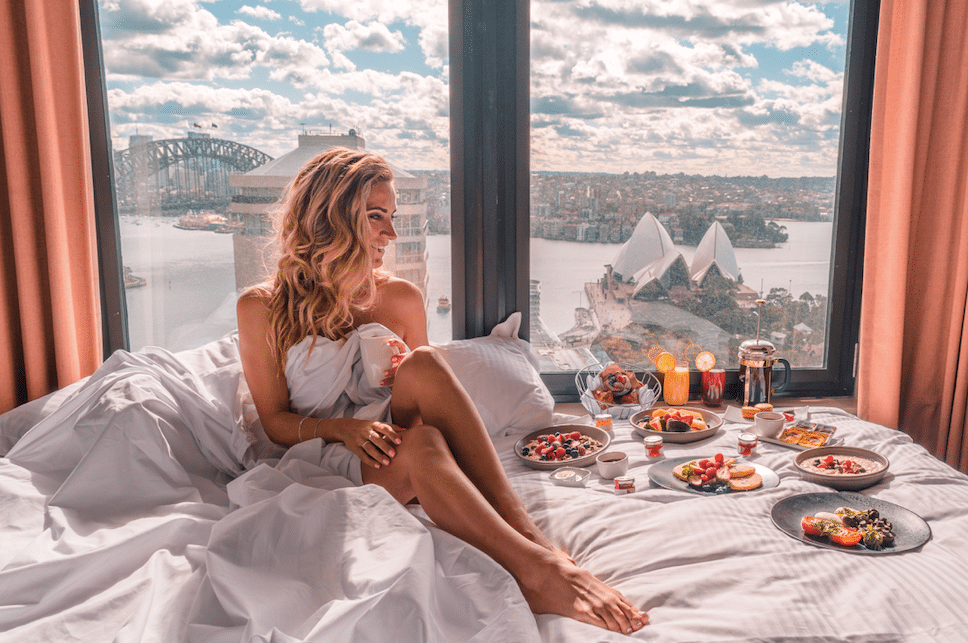 How to Determine Influencer Cost
There is no magic formula or clear-cut answer to the question of how much to pay an influencer. Today, influencers vary from everyday users to well-known celebrities like Kim Kardashian. This is why prices often vary. However, there are factors that determine the price range of an influence, some of these factors include:
Social Platform
The platform you intend using for marketing will largely impact the influencer costs. The cost of influencer marketing varies based on the platform and the number of channels to be used. You can see it this way; first, there is a market rate for each social media platform, and the more platforms equals more money.
Following 
Before you determine how much to pay an influencer for an ad, you have to evaluate his/her potential reach based on following. The whole point of influencer marketing is to reach, connect and persuade a wide base of target consumers to use your product or service, making following a major consideration. An influencer with more followers has more reach and charges more.
Engagement 
This is another vital metric used by brands in judging the reach of an influencer. It is easy to buy fake followers, but engagement can't be easily faked. The more organic engagement a post gets, the more people see the post, and the more the influencer charges.
Looking to kickstart a contra gifting campaign instead? Check out our sister biz #gifted, the fun and easy platform changing the influencer gifting game.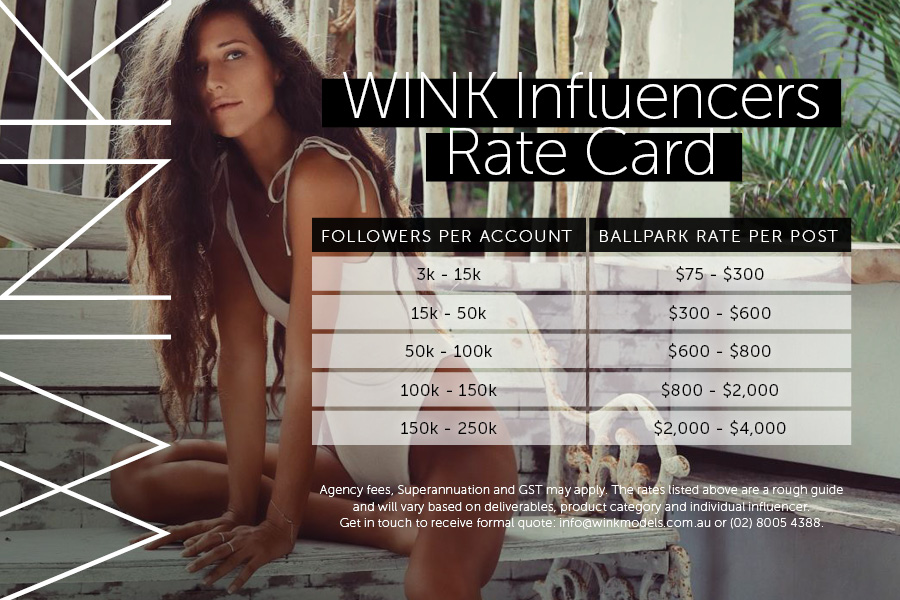 Social Media Influencer Campaign Guidelines
There are some specific guidelines used by agencies, marketers, and even the influencers themselves in determining cost. That is to say, there are different average prices as determined by channel, following, engagement and popularity, there are 
Instagram
This platform tends to be the most popular for influencer marketing, the go-to hub for influencers. It has over a billion users, and 80% of these users are reported to follow a business account.
So, when it comes to social media influencer marketing, Instagram is a cost-effective platform with an average price of $1,000, per 100,000 followers. Here are some of the average prices for Instagram influencers;
$75 – $300 per post, per 3,000 – 15,000 followers
$300 – $600 per post, per 15,000 to 50,000 followers
$600 – $800 per post, per 50,000 – 100,000 followers
$800 – $2,000 per post, per 100,000 – 150,000 followers
$2,000 – 4,000 per post, per 150,000 – 250,000 followers
These prices vary in some cases. For instance, it is reported that Kim Kardashian charges over $250,000 per each Instagram photo. On the other hand, the professional soccer player, Cristiano Ronaldo, has over 140 million followers and charges $750,000 per post. 

Facebook
Facebook has more than one billion active users, and it offers access to an unprecedented number of consumers. As a result, influencers on Facebook often charge about $25 per post and per 1000 followers. According to a report, these are the average influencer prices on Facebook;
$250 per post, per 10,000 followers
$2500 per post, per 100,000 followers
$25,000 per post, per 1,000,000 followers.
However, these prices are not static as some influencers often charge more than this.
Twitter 
Twitter has a smaller audience than Instagram and Facebook with about 330 million users. Despite this, several brands still use the platform to reach their target consumers, but they don't pay much to do this.
In fact, Twitter has the lowest influencer marketing costs with an average of $2 per post, per 1000 followers. Here are some of the potential prices for a Twitter influencer;
$20 per post, per 10,000 followers
$200 per post, per 100,000 followers
$2,000 per post, per 1,000,000 followers
If an influencer has over a million followers, this means that they are very popular even beyond social media, so they tend to charge more than this average.
YouTube
 YouTube has over a billion users and it is a popular platform for a wide range of influencers. The average cost for a YouTube influencer is $20 a video, per 1000 subscribers. However, influencers with a mass following (over million) tend to break away from this price range.
Snapchat
Snapchat's daily users reaches an average of 1888 million individuals with several brand influencers. The average charge on this platform is $10 per post, per 1000 followers. However, the pricing model on Snapchat is a bit different as a user's number of followers is private, you can only see the Snapchat Story view count. 

---