Catwalk Model
MELBOURNE FASHION WEEK INSIDER with Jeffrey Kissubi
Hey Jeff, so nice to see you after a big Melbourne Fashion Week calendar. You killed it on the catwalk. How long have you been in the industry? 
I've been in the industry for over 1 year now as a male model and it's just been amazing the things I've achieved working with the lovely Wink team. It's just been amazing! I did have a  little experience when I started model around 3 years ago but I felt I was not ready back then and was not involved and invested as I am right now and confident in my own skin, so I took a step back until l felt really ready. 
Being confident is such a big part in being in this industry and making a career out of modelling. What made you want to get into it and give modelling a go? 
I always was fascinated about modeling but I was never confident in myself to give it a try. I got into modeling cause my cousin was into fashion and she literally threw me in the deep end and sent applications to agencies and that how I got started and it kinda ended after that cause I remember being called into another agency at that time and to be told no, so that for me shattered me a bit, to be honest, as it made me feel like I was not good enough. I stopped applying and going to agencies after that, to avoid being told no from every agency in Melbourne. 3 years later whilst walking in the streets in the city about to see my friend, and the lovely Shella Ruby Martin, (for those who don't know her she is  an amazing MUA from Melbourne, she's worked internationally), discovered me on the streets. She asked to shoot with me and in that, she changed my life as she found something in me that I didn't see in myself which was potential in this though industry and that made me give modeling another try and here I am.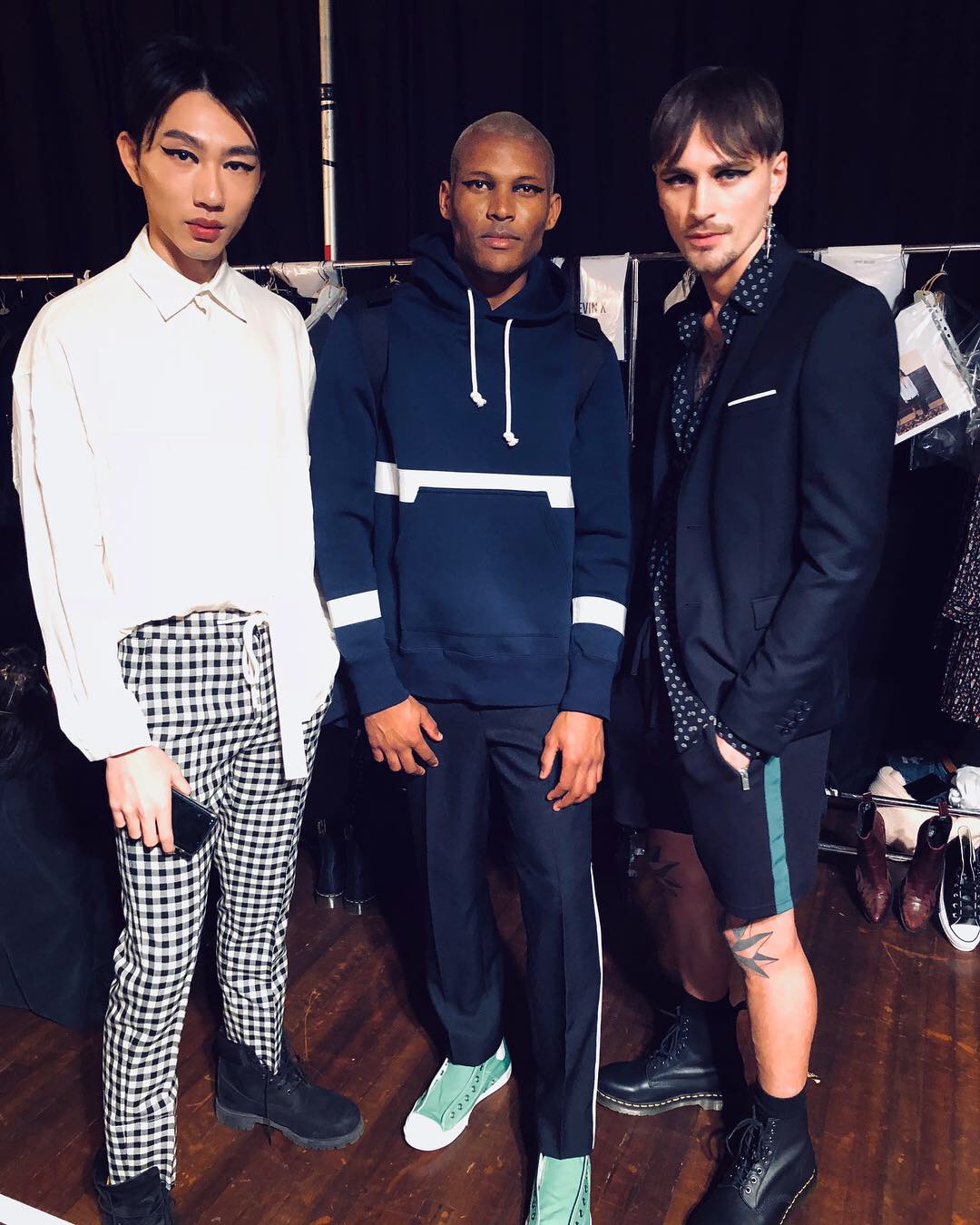 Huge shoutout to Shella – street scout extraordinaire! You can check out her work here if you're interested. To start out and be booked in your first year in the MFW runways is a pretty stellar effort – well done. How did you feel when you found out you were booked?
Wow! I was so excited to hear that I got casted for this years MFW as I always wanted to be part of it. 4 years ago, I actually volunteered to be one of the dressers with my cousins at one of the shows and I remember I said to myself then that one day I will be one of the models on that runway. It's crazy as that was a dream came true,and it was by far the most exciting experience ever and especially that I got to close this years show was amazing and met some many lovely models and creatives.
We're so incredibly proud of you!! How did you prepare for the shows? 
1 week before the show I made sure I exercised and got in shape and ready for the show. I also made sure I ate well and got enough sleep and kept really well hydrated all day prior and before the show. I don't think there is a specific diet I follow or specific tip on how to get in shape but I just make sure that my body represents my diet and time I spend working out. If you feel confident in your own body then nobody can take that way from you.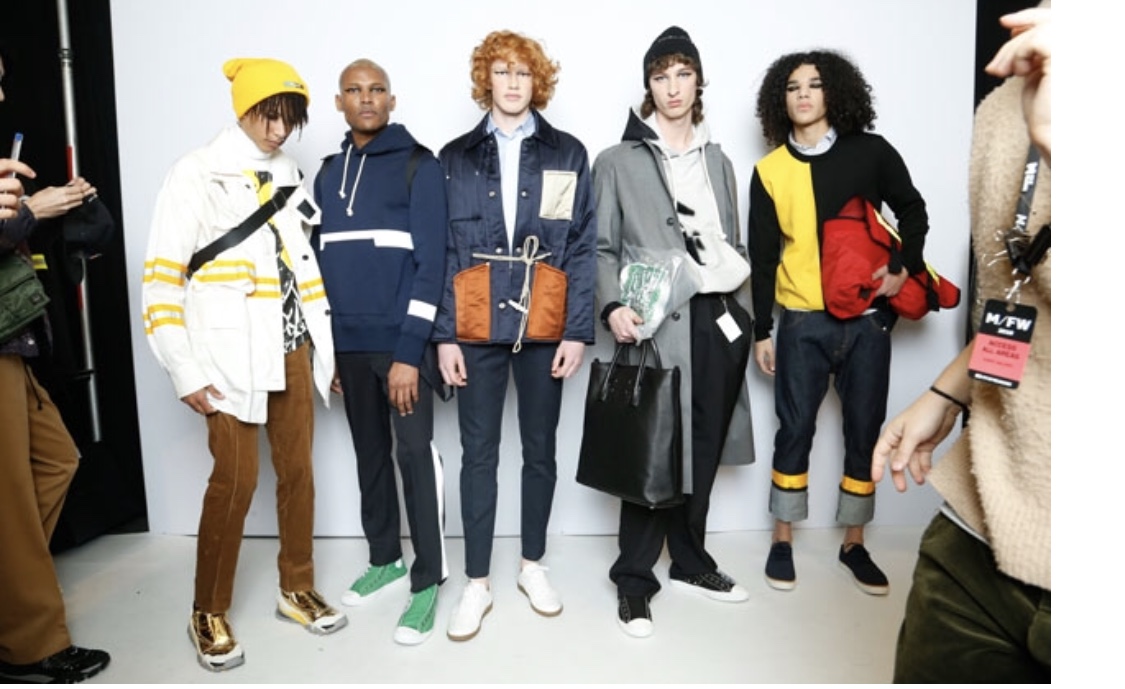 Heck yes – all about balance and what works for you. Any snacks backstage? What do you do to keep your energy levels up? 
My go to backstage snack would have to be Allen's snakes, like I freaking love them for sure. They keep me going on sugar to keep my energy levels up for the long waiting days and of course a healthy breakfast in the morning to not faint halfway haha.
Very glad we didn't have any fainting happen, that wouldn't have been ideal. How were the nerves heading out on your first runway? 
Walking my first runway I would say it was more adrenaline than fear from lining up to getting on the runway. There was that little fear that you could have a malfunction whilst walking, but the odds of that happening is low, so you gotta enjoy it. My tip to other models out there would be just be the most confident person you can be, and own that runway, every single bit, of it till you exit. That thought really helped me. 
We love it! When you're out there – what's going through your head?
When on the runway the only thing I can think of is you better walk this like it's your last show as it goes very fast and enjoy every moment of it and always be fierce.
Ohhhh yeah – always gotta be fierce! We love that so much. How did you pass the long wait times backstage? 
I killed time on my phone playing a bit of music and playing some games or just chat with the other models and people backstage to get time going before the show. It's funny how many people you can meet and make friends with just by being social.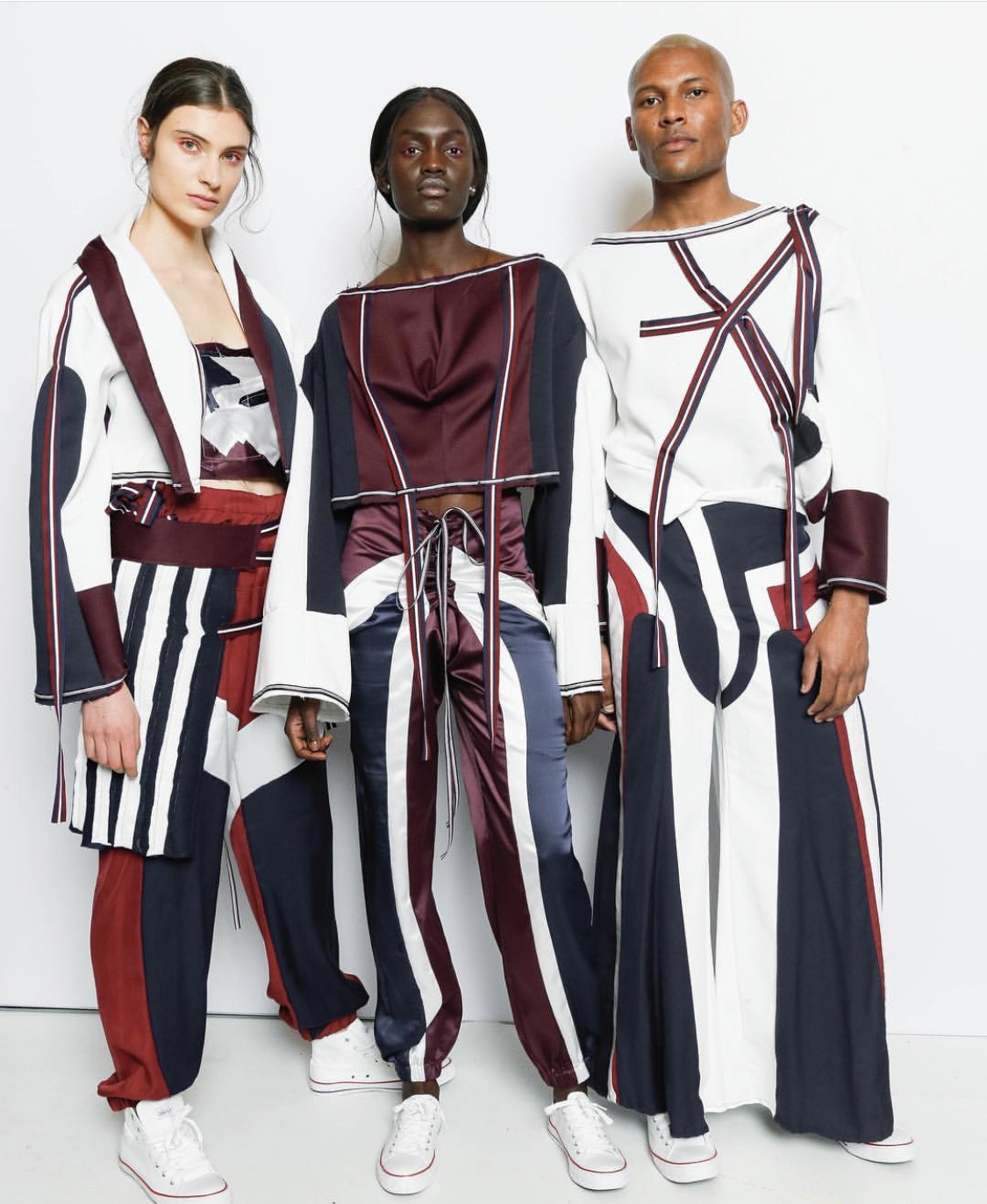 There's always so many interesting people backstage hey. Now to the fashion – what Australian designer are you crushing on at the moment? 
My favourite Aussie designers would be Dion lee, with such sophisticated fashion pieces. Simplicity is key to all of his designs, I'm someone that when I like to wear something I want it be simple but also stunning. Dion Lee just really represents the style of the Australian fashion industry and its colours every season is just more cool designs and style.
Couldn't agree more – huge shoutout to the very talented Dion Lee. We love love love his pieces. And fashion icon – who's your ultimate style icon? 
My fashion hero would be Michael Jackson. He was bold, edgy and different and made a huge difference in showing that fashion has no boundaries and ends.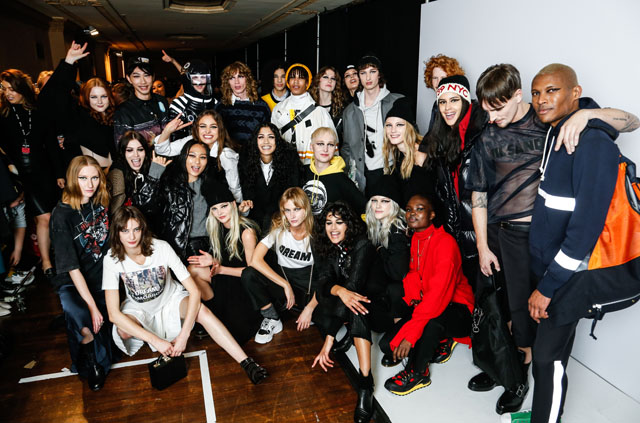 Very cool – that Thriller jacket will never be forgotten. So what's next for you? What fashion weeks do you have your sights set on?
It would definitely be a dream to walk in the Milan fashion week, as the luxury brands and location of their shows are just unreal! I always said to myself that Milan has always been a dream of mine to get to work at on an international level as it where many models dreams change for the better.
We'd be coming along for that trip for sure. And to finish off – what does diversity in this industry mean to you? 
Diversity in the fashion industry is something really important to me, and something that always has been dear to me. Being a model of a different ethnicity, shape and size is being a minority in the Australian fashion industry where many brands/agencies get scared to put a model that is different as their campaign face/books as they want to avoid backlash. It has been very challenging for me personally starting as a model going to casting and just know you won't have a chance by just walking in or being told we can't represent you as we have no client for your look. When you know well that your look and potential are equally valuable to other people out there and that is fine and that's how fashion works, but I never let that get to me or changed myself to try and fit in. I've used it to create a fire in my stomach to prove not to those people, but to myself that I could be part of this change. And wow to those models out there making the change of the stereotype and slowly changing the world seeing more models/brands/modelling agencies that represents colour, race, size, ethnicity and age. Diversity for me should no longer be a taboo topic we should embrace and empower people from all backgrounds as the world is one and change will come and will make sure I'm part of it.
HERE HERE. We're extremely proud to be involved in the changing movement and to be challenging the status quo. Also extremely proud to represent you and be on the journey with you to see how far we can take your career. 
Thanks so much for your time Jeffrey! 
You can view Jeff's profile here and if you want to book him on your next campaign, click here. 
---