Fitness
Health, fitness and #WINKFIT with Men's Health director, Todd Liubinskas
Our superstar Sydney model, Brooke Morehead, along with co-creator, Bianca Villareal, interviews fellow WINK model, Men's Health Director and personal trainer, Todd Liubinskas for her blog Note2Self.
Read the interview below and learn about Todd's fitness and health routines, and how he got to where he is now.
---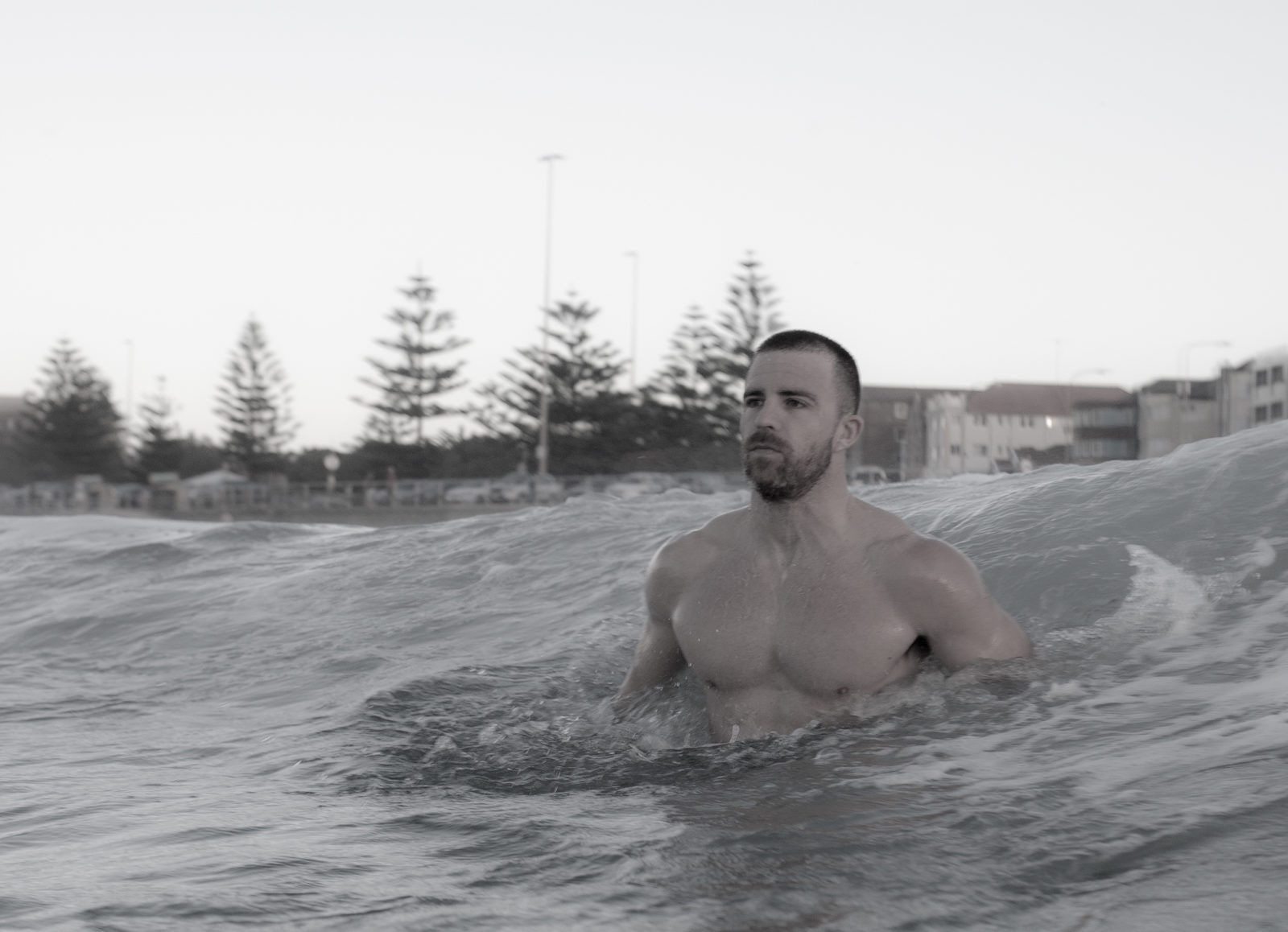 Tell us a little bit of who you are and about your journey
I have been an athlete for 20 years, Fitness Professional for 15 years, and Business Owner for 5 years.
Former First Grade Rugby union player.
I am a Director for CSPGYM, CSPAthlete Factory, and Coaching Zone Five Dock.
Current Fitness Director for Men's Health.

What is your health and wellness philosophy?
My philosophy is simple. I consider health and wellbeing at the highest priority above anything else in life. Creating habits that have consistency and routine around healthy eating, training, and being present is what creates a healthy life.

We are big believers in the first hour of waking up is the most important hour of the day, as it determines how your day will flow. Tell us what your daily morning ritual looks like and how this effects both your mental and physical health.
I wake up at 4:30am. I go through a breathing technique. The very first thing I do when I open my eyes in the morning is take 5 deep breathes. Each breath consists of 3 second inhale, hold for 3 seconds, and a 3 second exhale. Head to the bathroom, drink from the faucet for roughly 15-20 seconds. Brush my teeth. Turn on music and go into the shower. Eat a piece of fruit, and a piece of sourdough toast. I love to head to my many local coffee shops and be the first one there to get coffee.
For people who struggle to find the motivation and determination to get moving, have a fitness routine in both exercise and food, or gain confidence within themselves, what tips would you recommend?
I would recommend the following:
Stop doing one thing in your life that is unhealthy or bad for you. For many, it's not as easy as going cold turkey, so even taking baby steps to stop that one thing is a positive move.
Start doing one thing that will benefit your health and well-being.
Keep doing that one thing that is beneficial to your health.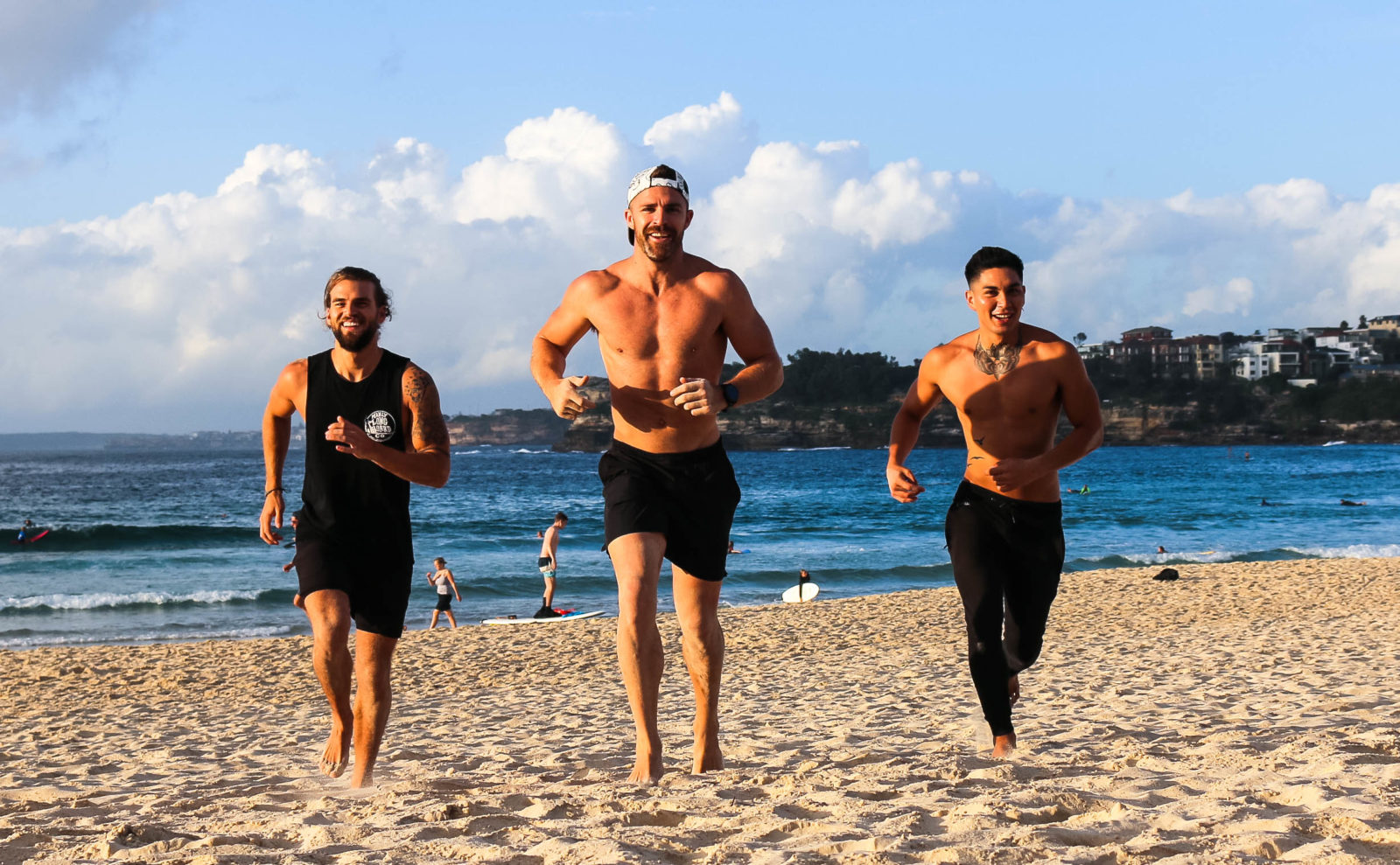 Congratulations on being the new MensHealthAu Fitness Director role! Tell us about how this achievement felt and how important your past work through hard work, determination and taking care of your health, lead you to where you are today.
Thank you.
I have been told that it's amazing what myself, Bronson Harrison, Shane McLeod and the team at CSP are doing. However, myself and fellow Directors just see it as a necessity to survive and put food back on the table. For the past 15 years, I have been working with clients to improve their health. Employed by; fitness brands, equipment suppliers, supplement suppliers, and corporate entities. Throughout that time, it has been an interesting story.
Honestly, it's not all glitz and glamour in front of the camera promoting the business 100% of the time. People don't see the 4:15am wake up calls, 9:00pm finishes that take place day in and day out.
As I write this, those hours are starting the change for the better, but it has been a hard slog for the past 5 years across the multiple businesses we have been running. When we first opened CSP, we thought, oh awesome, we can all train together every week, and it would be so much fun. I am laughing out loud, as we have trained together about 5 times in the 5 years we have had the business (I refer to we as myself, Shane, and Bronson). We have managed to stay consistent in training, and following the program we write for all our members, so we practice what we preach. However, it's a juggling act everyday, and you have to be dedicated and prioritise where you spend your time.
Like anything, something will suffer no matter what you spend your time on. So the trick is to make sure you have done enough that keeps satisfactions across any task. That statement broadens out to training, running a business, eating healthy, spending quality time with loved ones, family time, etc.
I'm ecstatic to be joining Men's Health, the ultimate fitness platform for Aussie men. It's the natural extension for my work in the fitness space, and what an exciting time to join the brand as Scott Henderson looks to engage new audiences and broaden its reach.
We love how you created the 440 and are now involved with #WINKFIT. Tell us how you got started the 440 and why, as well as what made you get involved as the trainer at #WINKFIT.
The 440 has been overwhelming in terms of it's growth in the past 6 months. I decided to get involved about 18 months ago, a good friend of mine Trent Knox, who founded the run, asked me to come down and go for a run.
Well, I immediately loved it!
The early wake up at 415am on a Saturday. It felt like I was doing something that not many people knew about, which felt a little exclusive. The run is far from exclusive, it's actually the total opposite. It is so inclusive and really focuses on community, helping each other, no ego, and welcoming. No one is being judged, there are no expectations, you can walk, you can run, you can shuffle, you can do one lap, you can do ten, you can bring your dog, it's dark, no one can see you. It's for everyone to join in.
We were hitting 30 people and got really excited and then we hot 50, and then 100 and then 180 and now it's hovering around 200 each week, it just snowballed, we're getting all walks of life down there coming down to see what we're doing. We have people coming from as far as Freshwater and we now have four The 440 groups across the east coast up and running and people wanting to be part of it.
WINKFIT was a natural extension of the work I currently do, and I wanted to share my passion and enthusiasm for health with the models from WINK. I have been training Taryn for a few months, and mentioned to her that it may be a great way to engage with models on a training level, and also create the awareness that WINK have the fittest and strongest models in the country. It's a great way for each model to socialise with each other, and form friendship's that are outside of a shoot or booking.
You are an inspiration to many, including both women, and men especially. In today's society, we find it so difficult to speak up about how we feel, especially men. How important is it for you to use your voice and platform to build the confidence in men and create this network where they can feel supported, strong and confident in themselves.
It is vital that I use my voice and profile to speak back to the public. I can be myself and if that enables someone to change for the better then that is a win. It is important for us all to understand how to listen as well. Highlighting gratitude for what we have, and to be okay and happy that we live in a country that has clean water, fresh food, and opportunity. I feel we complicate a lot of our messages, when we can work a lot harder to simplify our lives for the better.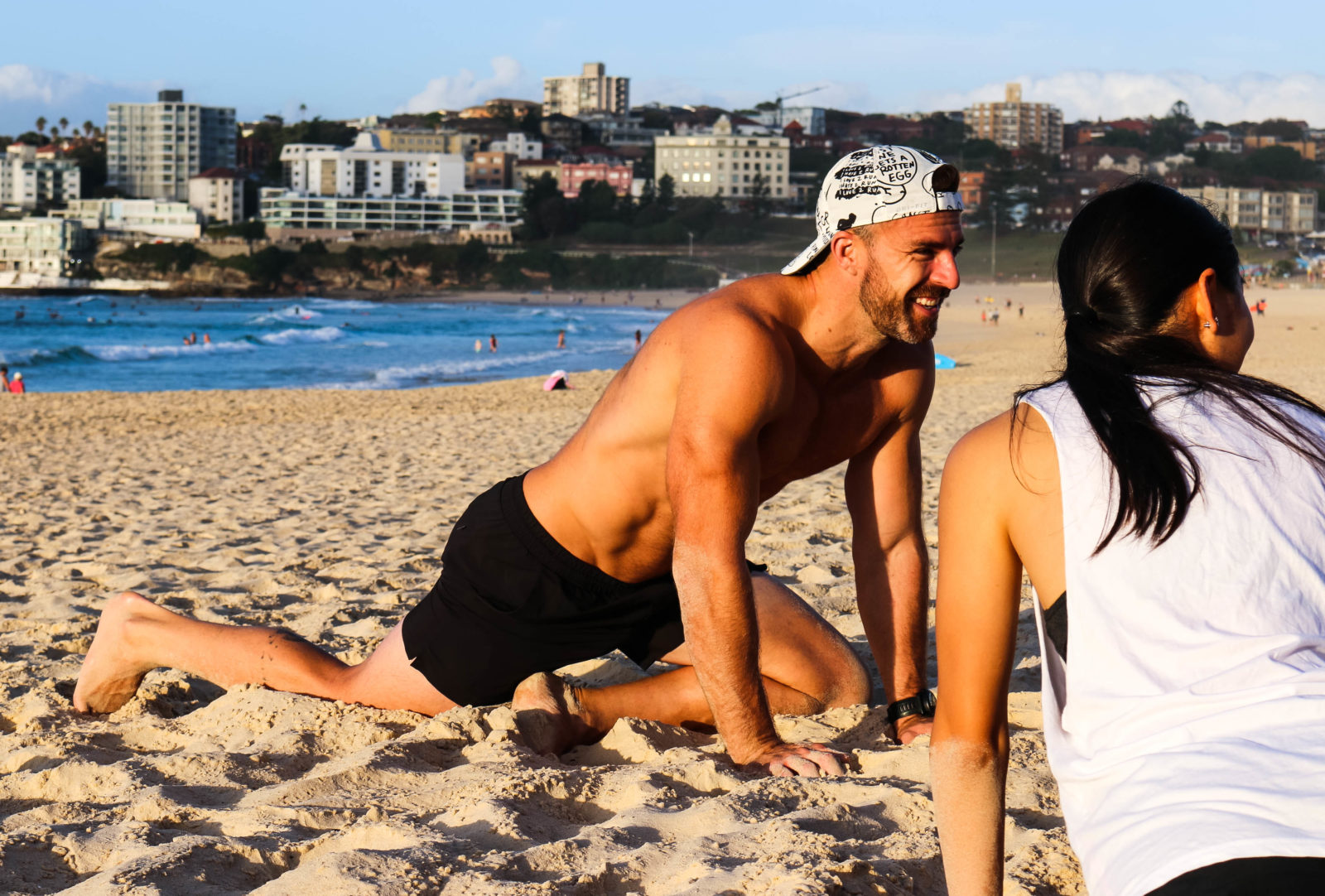 Our last question of the day – When there are days where you are feeling flat on life. How do you get back on top of your game and what advice would you give others who have these off days?
Great question.
I was actually listening to a podcast by Andy Frisella, ep. Struggle is your privilege. He speaks about having confidence when you get dressed up i.e. in a tux or dress for an event, and looking at yourself in the mirror and understanding that you look your absolute best, 1 million dollars. Well take that approach into everyday life, you shouldn't need a tux or a fancy dress to make yourself feel better, but the reality is, not everyone is in the same boat as you, they don't love what they do, and maybe haven't had the opportunities that you have had. Well, how do you create the opportunities to feel that way all time, take pride in everything that you do. Imagine how different your life would be if you took pride in making your cup of tea, washing your car, combing your hair, speaking to strangers with respect, listening to someone intently when they speak to you.
I rarely have a flat day. Even if I have had 4 hours sleep from doing work the night before, or have been flying from event to event, I still tell myself that we are so lucky to wake up, go to work in an amazing country, drink water from the tap, and hang out with like-minded people all day that want to better themselves. I aim to take pride in everything I do, and when I don't take pride in it, it shows with an undesired outcome, resulting in sadness, disappointment. My advice to take a few steps back. Hydrate, eat healthy and nutritious meals, avoid a lot of caffeine. I always try and jump in the ocean or have a cold shower if the ocean isn't achievable.
---
Have some questions? Feel free to get in touch! 
You can count on our talent managers to respond quickly to your enquiries and putting forward suitable candidates for your specific brief.
Our agency is made up of 7 divisions; Male, Female, Sports, Classics, Youth, Promotional & Influencers. We have specialised bookers within these divisions to ensure appropriate management of each individual.
Call us on 02 8005 4388 or email [email protected] 
---