Health Model
ElevenLabs is crowned a winner in the Australian Entrepreneurial Challenge!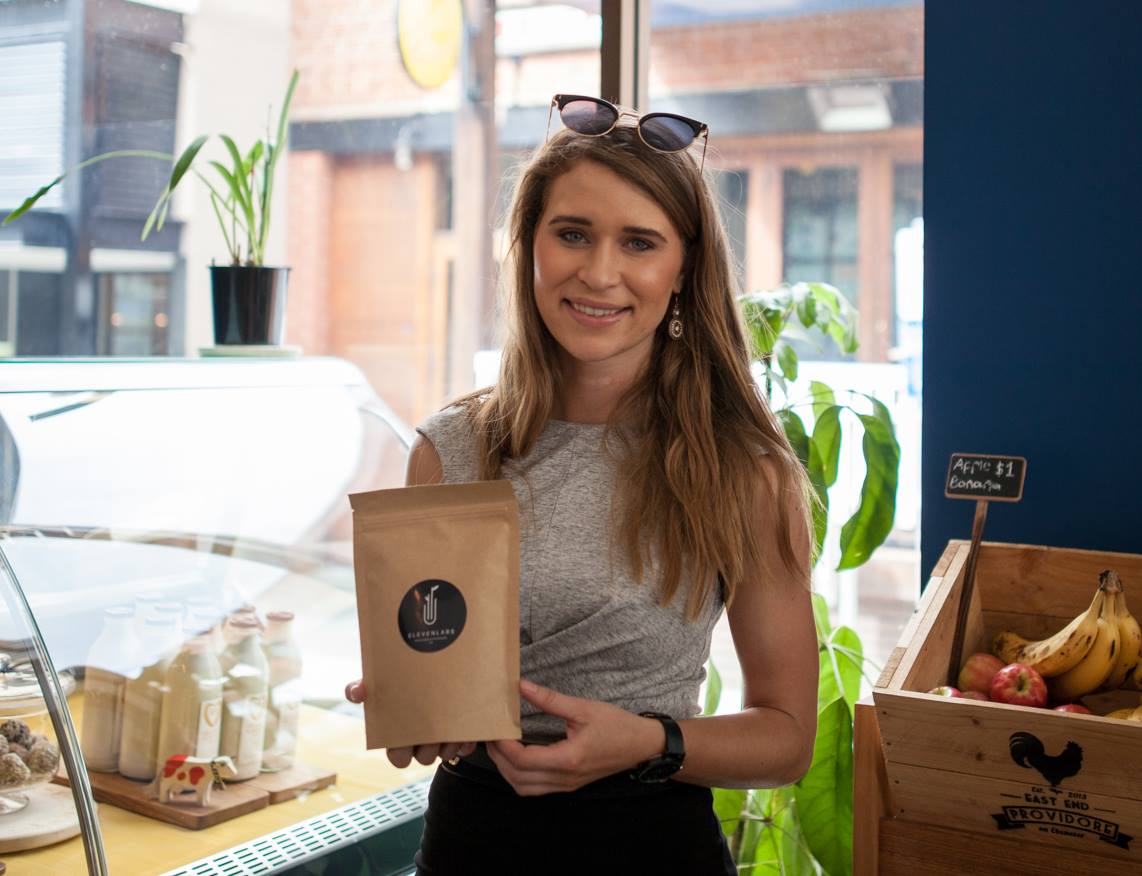 Tell us all about ElevenLabs and how it was created…
ElevenLabs was a concept I developed 4 years ago when I was doing fly-in fly-out work as an Engineer. As a very health conscience person and having certain food intolerances there was very little food available for me to eat. I would pack a lot of my own food and a blender and make myself a green smoothie every morning for breakfast. Our luggage was limited for the 2 weeks (and most of mine was food) so I thought there had to be a better way I could conveniently get my protein and nutrition. I then considered how many other people were in a similar situation to me so I started researching and developing a product. I've always had a passion for health and nutrition since I grew up on a farm and we grew our own produce hence healthy eating and getting proper nutrition is a big part of my life.
How did you come about founding ElevenLabs?
ElevenLabs was founded after a year of me searching the market for a high quality, convenient and plant based protein and superfood blend but not being able to find one to meet my standards. Most products are either high in artificial ingredients, gluten, dairy or soy as well as fillers and preservatives.
I have a First Class Honours Degree in Pharmaceutical and Chemical Engineering so this has been a huge advantage in being able to develop this type of product. Because of my background I do a lot of research and make sure whatever I produce will provide good value and be top quality.  When I was developing the product, I wasn't really aware of the support that was available for start-ups so I ended up doing everything alone.
What are the main benefits?
We live in a world where we are short on time and most of us don't eat enough vegetables.
The main benefits of the ElevenLabs Premium Superfood Protein Blend are that it's a convenient way to get high quality, organic, plant-based nutrition including protein, antioxidants, vitamins and minerals without all the toxic ingredients. Our ingredients are a combination of superfoods and vegetables that have been carefully selected for their nutritional properties and combined in a formula to maximise protein, minimise carbohydrates while having a small amount of healthy fats. We include natural metabolism boosting and liver cleansing ingredients as well.
It's a great product to add to your favourite milk in a shaker after your gym workout or to make into a healthy breakfast in a smoothie. It has a natural earthy taste. ElevenLabs is organic, vegan, gluten free, dairy free, soy free, sugar free and has no additives, preservatives or fillers. The small serve pouch means it's easy to take with you when you're on the go.
I wanted to create something consumers could trust what they were consuming was a high quality, healthy product making a positive difference towards their life.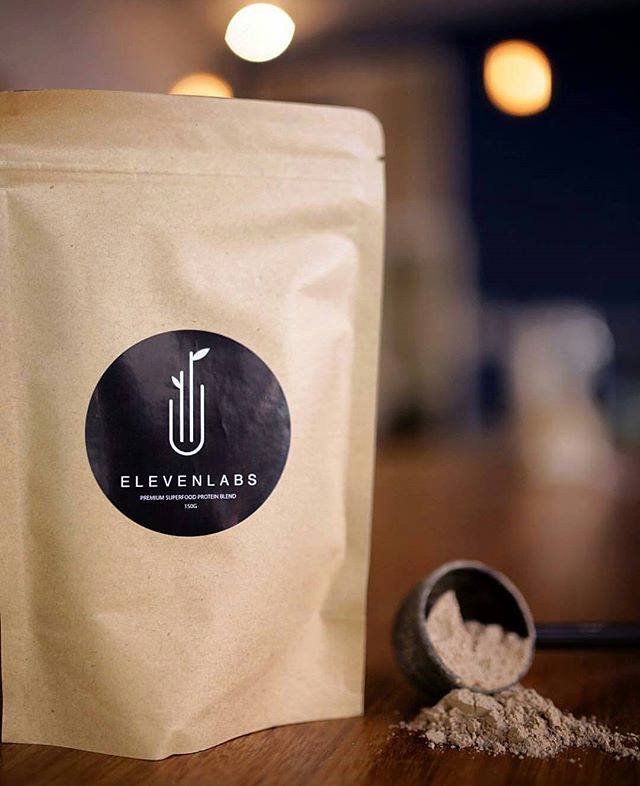 What was the process in being nomination for the Australian Entrepreneurial Challenge?
I was initially invited on the program as a mentor to two other teams. I was eligible to enter the Agricultural Food and Wine stream with ElevenLabs being a food based business.
Students studying at the Entrepreneurship, Commercialisation & Innovation Centre can also enter as part of their course. The process involves going through the stages of setting up a start-up – first coming up with an idea and developing a business plan, financials and pitching to investors. From there semi-finalists and then finalists are chosen before announcing the winners.
Talk us through how you felt when ElevenLabs was awarded first prize for the Agriculture Food and Wine segment…
It was a very surreal moment like nothing I've ever experienced and to this day it still feels like I was dreaming! I was in a state of shock. I didn't have a speech prepared either and was laughing and crying at the same time trying to get my words out. It was a pretty amazing moment!
What does this prize money mean to you and ElevenLabs? Where can you see it going towards?
Winning the award means so much because it provides endorsement and exposure of ElevenLabs. It's also opened up a lot of opportunities and networks. The prize money means a lot to both myself and the business. I can see it going into marketing, which is something we haven't pushed too much, as well as scaling up production.
What's next for ElevenLabs?
I've just been nominated for the Startup Adelaide Awards for Startup of the Year for ElevenLabs as well as the Young Upstart Under 30's.
I'm excited to grow ElevenLabs into a brand recognised for promoting a healthy lifestyle. To me it's so much more than the product. It's about inspiring people to take care of their bodies and showing them it doesn't have to be difficult or time consuming to make a positive change towards their life.
Follow Amy and the amazing ElevenLabs on Instagram: @elevenlabs and get voting for Amy and ElevenLabs who are up for Start Up of the Year and Young Upstart Under 30's in the Adelaide Start Up Awards here!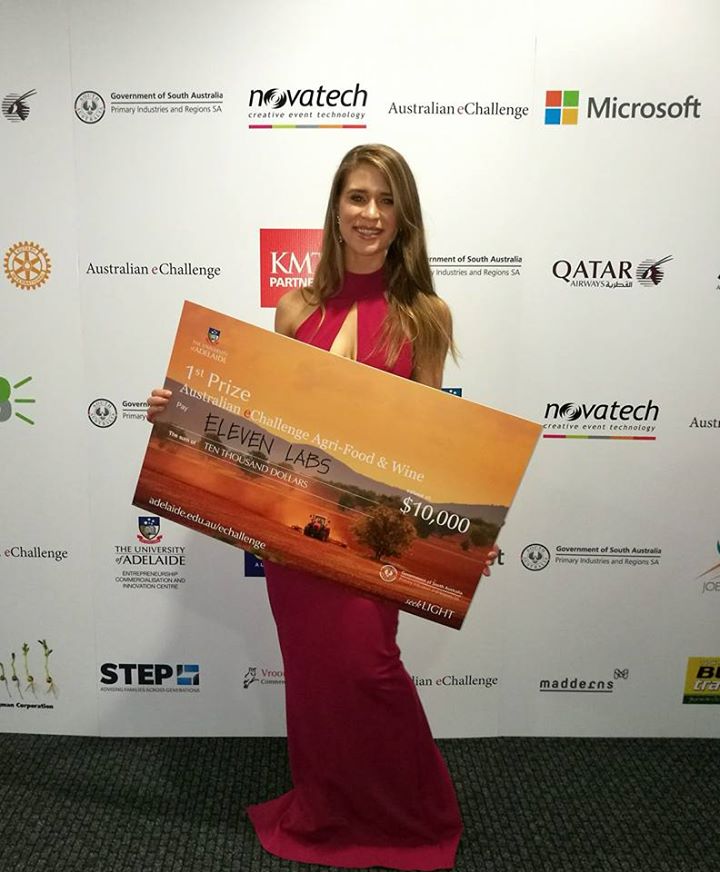 ---