Model
Wink mature talent shoot major campaigns with Nancy Ganz, Rebel Sport, Commbank, Bupa and the Heart Foundation
In front of the camera isn't for everyone but it should be for anyone! WINK works with clients like Nancy Ganz, Rebel Sport, Commbank, Bupa and Heart Foundation who regularly require mature aged models who are experienced  fashion, commercial and print campaign models. Check out some of the campaigns that feature our mature aged models below.
Nancy Ganz 
Objective – Designed by women for women, Nancy Ganz, Australia's number 1 shapewear brand created the concept for the 'All Kinds of Beautiful' campaign in an effort to "redefine what it means to be beautiful by featuring a diverse group of women in all shapes and sizes, ages and ethnicities."  They wanted to shoot an E-comm campaign championing shapewear and lingerie for any age, any body and any woman! 
Execution – The casting team were diligent in looking far and wide to find a mix of talent who embodies the "All Kinds of Beautiful" campaign. When they got in touch with WINK about the campaign, they were sent comp cards of women of varying sizes, ages and ethnicities. They selected a shortlist of around 20 talent and held an in-person casting to see the women face to face and get a sense of their experience, personality and life experience. They selected the final group of women, which included mature-aged model Carole Sharkey-Waters, popular model and influencer Maddy King and well-known tech entrepreneur & WINK CEO and Founder Taryn Williams. The campaign was shot by an all-female crew, which included powerhouses like Aussie photographer Cara O'Dowd, stylist Sarah Laidlaw and make-up artist Nicole Simpson.
Outcome – The imagery captured on the day aimed to highlight beauty beyond stereotypes. According to Campaign Brief, "The campaign brings together two collections Body Perfection and Body Define to deliver modern design lines and innovative ultra-soft flocking technology to sculpting your body in all the right places with clean edged designs."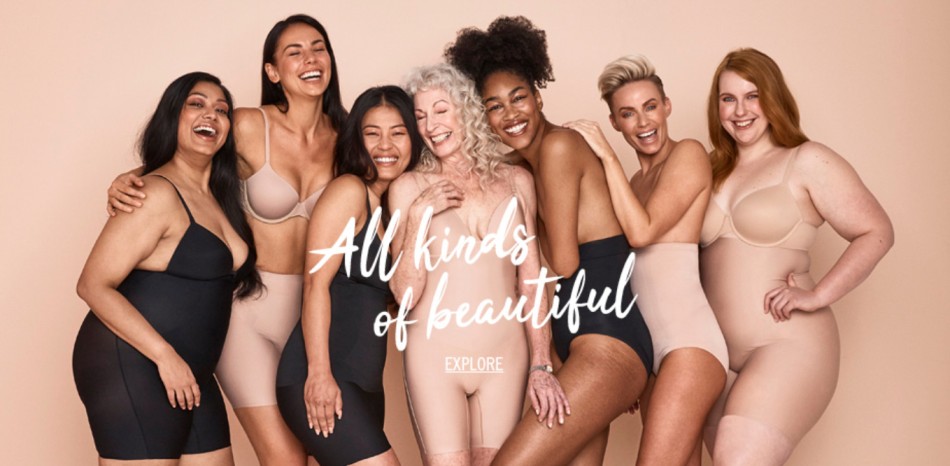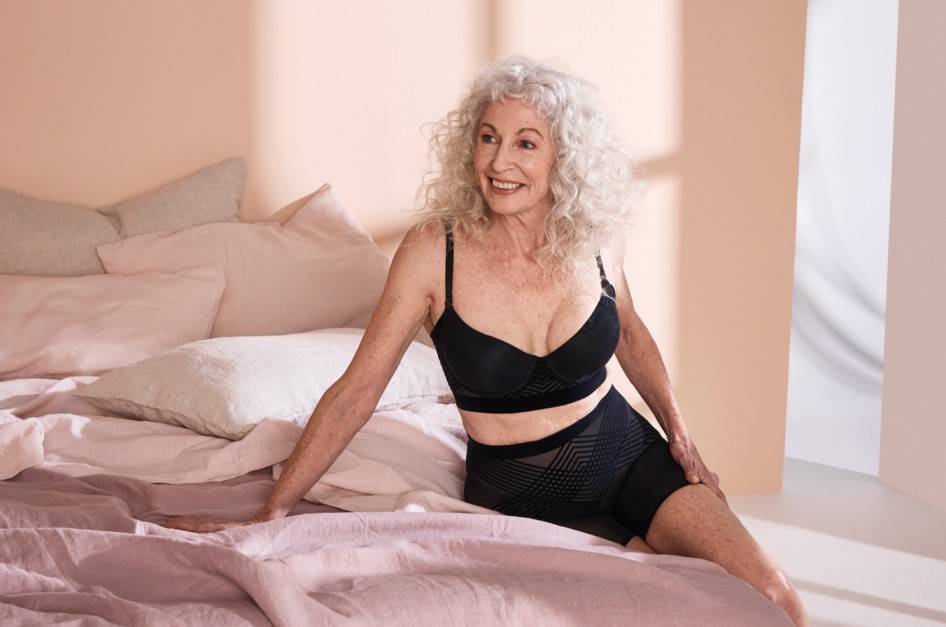 Rebel Sport
Objective – Sports equipment and retail apparel giant Rebel Sport were after the perfect candidate for their Father's Day Campaign "Sport Loves All Dads". Wanting to highlight the multigenerational bond between father and child shared through sport the campaign centred around the core themes of inclusivity, family and diversity.   
Execution –   The team at Rebel Sport, having worked with Wink on many a campaign before, reached out once again in search of mature talent options. Paul Jones's profile stood out to the team and his experience with brands such as Aldi, Westfield, Priceline and Disney made him a great candidate for the role of mature father. His warm smile, soft demeanour and active physique was just what the casting director was after.  The shoot took place outdoors in a number of landscape settings and featured imagery of Paul alongside other talent exercising and showcasing the enjoyment of father and son bonding. 
Outcome – Positioning themselves as the home of sport, Rebel's goal with this campaign was to reach all types of father's and encourage then to be active in a way that suited them and their family. The imagery and video captured across the campaign ran across Rebel's print catalogue, owned social channels and website and in the 6 months following the campaign Rebel saw an increase of 36% in their Male foot traffic.

Commbank
Objective – Homegrown Aussie Bank Commbank has reached out to Wink a few times over the years in need of talent, this time it was to help promote their Small Business Banking Hub.  Designed to reach people starting, running or growing a small business, the campaign needed to reflect individuals from all walks of life. The role they were particularly intersted in capturing was the mature aged adult, pursing their dream and taking that leap of faith in opening a small business perhaps after what some people would call 'your prime'. 
Execution – Pulling together this powerfully creative project was boutique production house Flint who are well known in the industry for creating nothing but high quality campaigns. A shortlist of about 30 classic male talent was shared with Flint and the client and it was Max Doyle who stood out amongst the rest. Wanting to convey that excitement of starting a small business even in one's older years Max's classic looks but youthful spirit were exactly what Commbank were after. Not to mention his work with Amex, Johnnie Walker, Kean Health and Rio Tinto were icing on the cake. 
Outcome – The tight close ups depicting Max hard at work and invested within his business venture were featured across Print, OOH, Online and Commbank's owned assets. The ad was seen by around 1.2 million people during it's 12 month run and Commbank saw an increase of 30% in Small Business enquiries to their customer service team. 
Bupa
Objective – Trusted health insurance giant Bupa reached out to Wink in need of talent with some great pearly whites for the launch of Bupa Dental. Taking a more active role in their customer's health journey Bupa Dental is one of the many services Bupa has introduced in an effort to help customers maintain optimal health. The campaign, "Because there's always something to smile about" was aimed at promoting local Bupa Dental clinics for both new and existing customers. 
Execution – The mastermind behind the execution of this campaign was Edge Agency, who's philosophy "involves anchoring our creative in timeless human behaviour, whilst simultaneously tapping into real-time cultural insights". The casting brief therefore was simple, real people with real smiles. Wanting to showcase a variety of talent at all ages Bupa looked through about 50 talent profiles and narrowed down their selection to 3. Their final selections included Annaliese Heber who wowed the client with her vibrant energy and youthful spirit, Ramz Alocada who's work across numerous TVC's made him perfect for the movement required in this piece and Beatrice Thompson who's smile could literally stop you in your tracks. In studio against a blue backdrop and white balloons the trio individually danced about and interacted with a bouquet of balloons as photo stills and video was captured. 
Outcome – The playful imagery and video is currently live across OOH, Online and In Store at Bupa Dental clinics. The long format video across Instagram is especially interactive advertising with slow motion footage of each of the talent blowing up a balloon and then letting it burst as the geotagged add serves a viewer the name and location of their closest Bupa Dental clinic.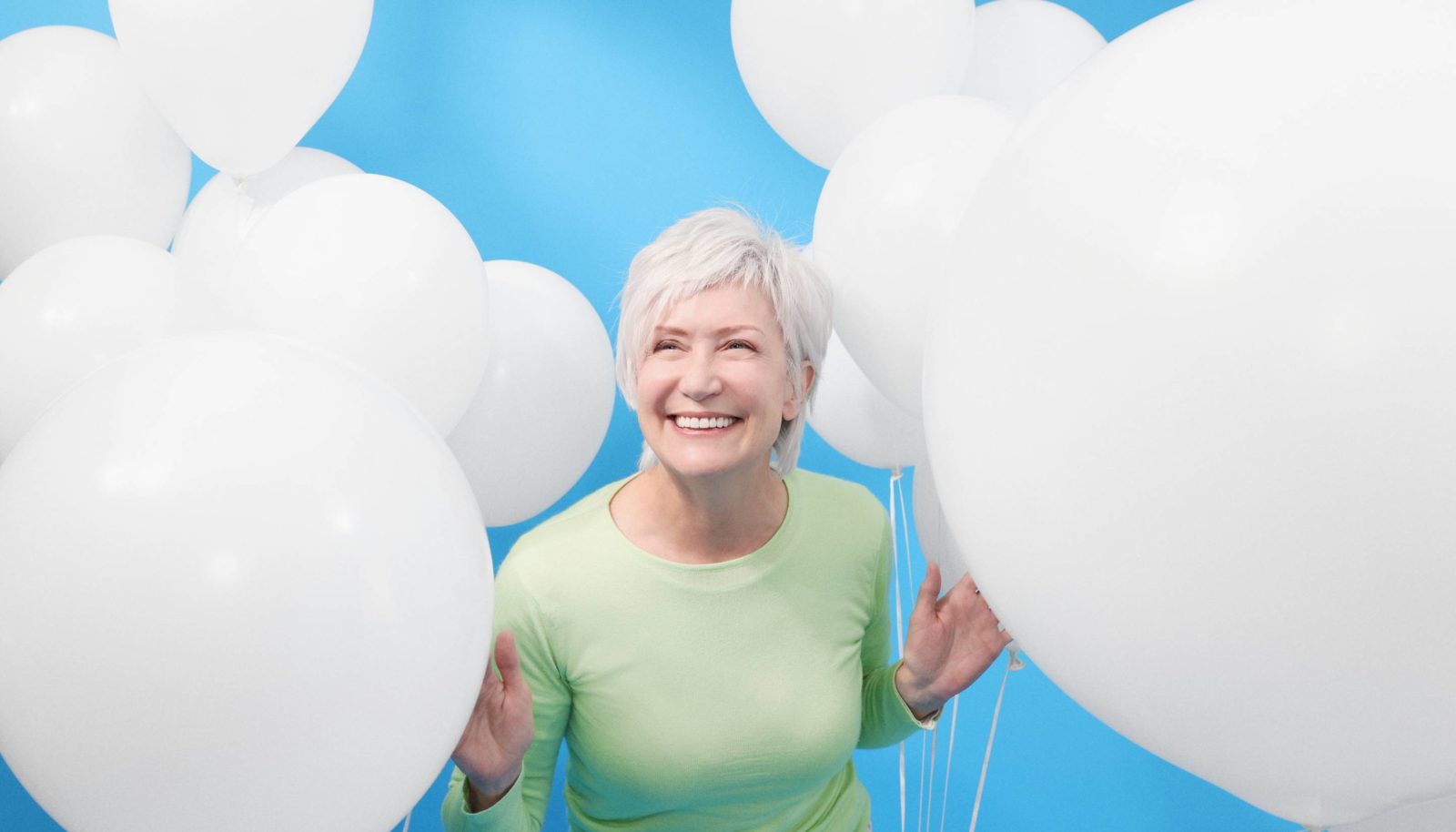 Heart Foundation
Objective – Established in 1959 The National Heart Foundation has done amazing work in supporting and funding cardiovascular research, informing and educating the public and developing promotional activities. One such activity is the 'Personal Walking Plan' a free 6 week easy to follow plan designed to get people out there and get active. To promote the plan the Heart Foundation reached out to Wink in search real talent who live an active lifestyle we had just the people. 
Execution – Self tapes were requested from shortlisted talent, but not just any type of self tape. The Heart Foundation wanted to see people in their natural habitat and capture their walking journey however unique that may be. Amongst the shortlist was Dominic Stone, an avid walker, who submitted a fabulous self tape of his walking routine highlighting the scenery behind him, the people he came across along his walk and the joy of being outside and exercising. And this is exactly what Clockwork Films replicated in the campaign.  Dominic along with 6 other talent were filmed walking through various landscapes at different times of days while talking directly to the camera, sharing with the viewer the reasons why they walk everyday. 
Outcome – The 30 second TVC effortlessly showcased the myriad of reasons people choose to live an active lifestyle and created a sense of enjoyment and adventure to be had in such activity. The campaign currently airing online and across both free and paid TV has grossed close to 2 million views and the Heart Foundation has seen a severe uptake in their Personal Walking Plans. 
For more information on how you can book WINK talent for your next campaign, email [email protected] or call the office on 02 8005 4338
---