Diversity
MELBOURNE FASHION WEEK INSIDER with Jason Clymo
Hey Jason! Thanks for joining us. You were booked on the MFW Street Runway. Congrats! We're so excited to share what it was like backstage and what it's like to be a model in MFW. It appears you've become a household name after featuring as one of the first models with a disability included in an Australian Fashion Week. We're so proud of your achievement and for leading the way for diversity and inclusion. 
Let's start with your experience as a model. How long have you been in the industry? 
I've been modelling for about 18 months now.
And how did you get into it? 
I got into modelling when a family friend who is in the industry suggested I thought about it. Once I had noticed the lack of representation of people with disability (especially in Australia), I told her I was interested. She then reached out to a couple of modelling agencies, I met with WINK Models and loved your vibe – so signed with you guys and went from there.
Amazing! We're pretty chuffed to have you on the team. Now down to the FW talk. Pre show time, any tips or tricks to get you in shape before the big day? 
I don't think there are really ever tips and tricks to being fit. The general principles of eating well, working out and staying hydrated are my key principles.
However, I also don't try to "get in shape before a show". For me, this whole industry is still too focussed on encouraging people to change themselves to fit some dangerous ideals of what "looks good". I think my best piece of advice for getting ready for a show is to work on how you feel about yourself and your body. For me, feeling happy and confident is more important for the runway than what my body actually looks like.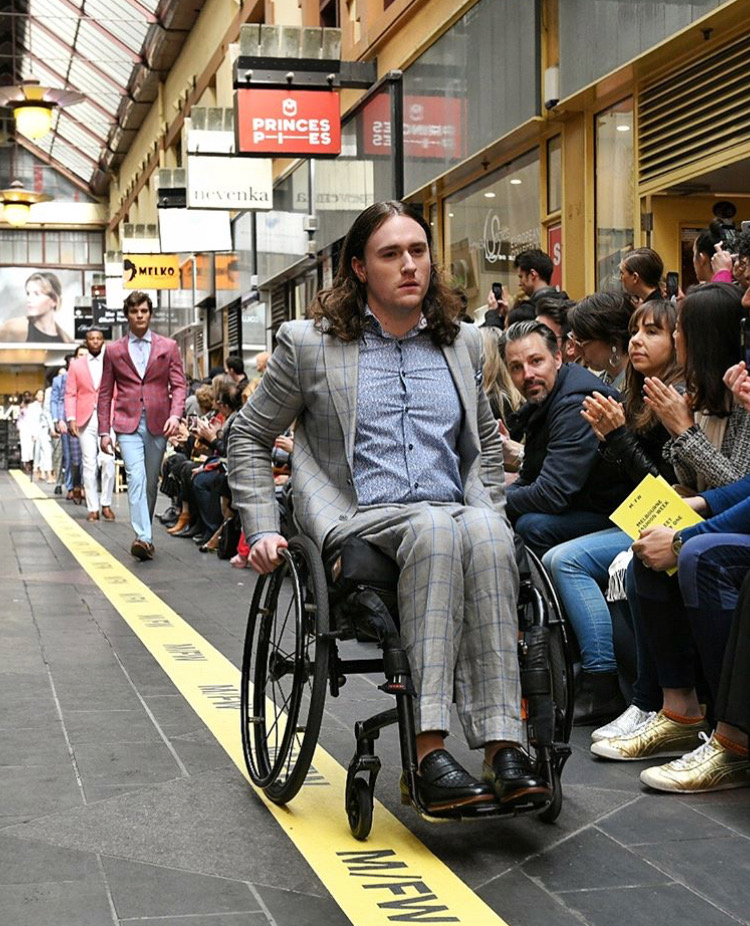 Incredible – we couldn't agree more. Beauty comes from the inside, and without confidence and self belief, you're never going to own it! Do you get nervous before heading out on the runway? If so, any tips to easing the butterflies? 
Yeah, absolutely! I always get nervous just before meeting a new team that I'll be working with (whether that's at a shoot or a show). But I definitely feel most nervous just before going on the runway for the first time in a show. It's hard to know what to expect from the crowd, how many people will be there etc. I think it helps that I'm always focussed on the end goal of promoting inclusion and diversity. Focusing on something that's greater than myself seems to help cool the nerves a bit. It makes me feel motivated and very purposeful throughout all of my work.
Sounds like that could be applied to any stressful situation, great advice. Now we all love a good snack, what's your go to backstage food/drink to keep your energy levels up? 
Usually some fruit and nuts, and make sure I stay well hydrated.
Delicious and nutritious – love it! We know there can be long wait times for shows, what do you do to pass the time?
I usually like to talk to people backstage – whether it be other models or some of the crew. It's a great way to network and get to know people in the industry, but I also just find their experiences very interesting. It also sometimes allows me to start conversations with a range of different professionals about increasing diversity within the industry.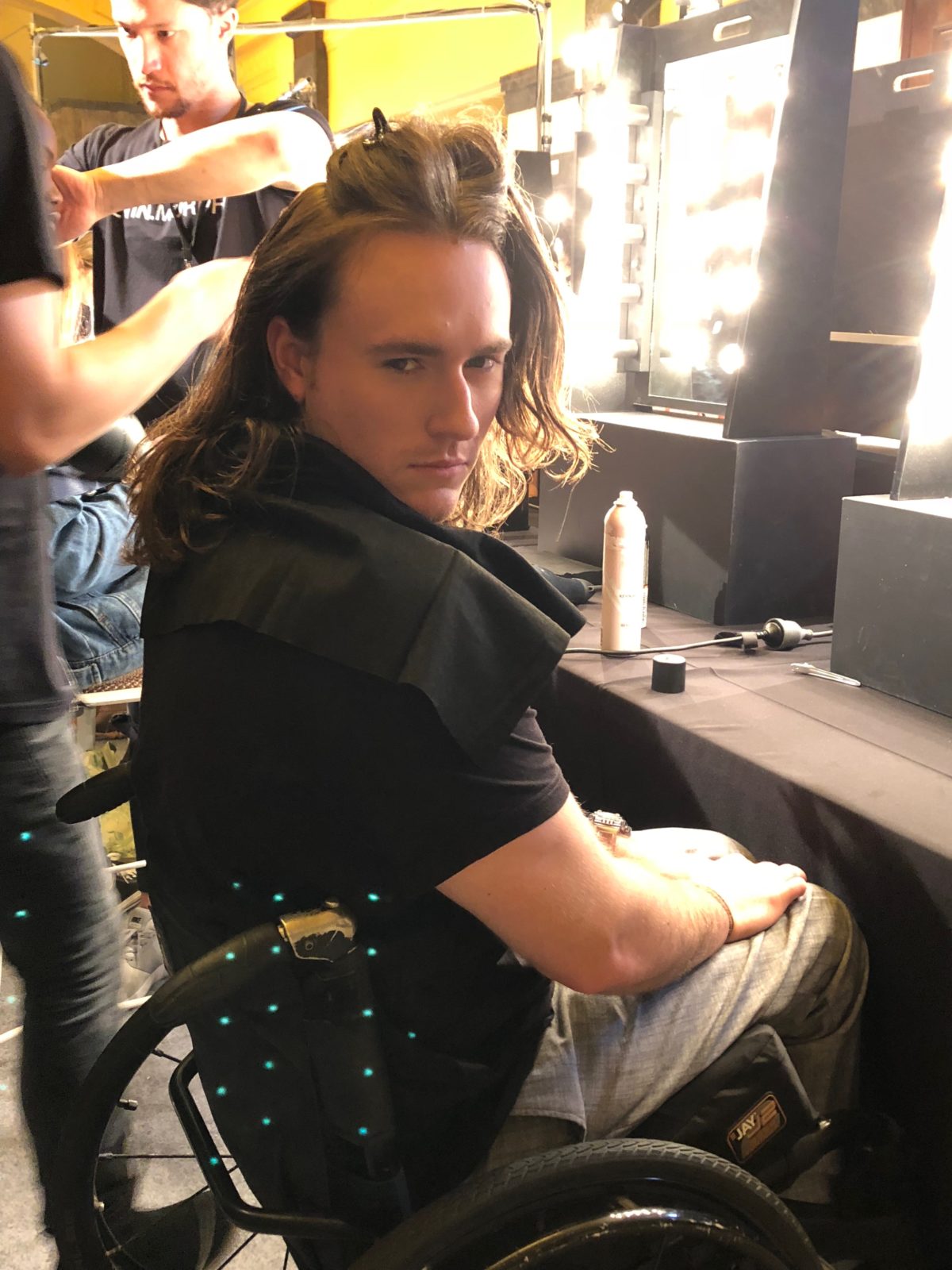 Networking is so important in this industry hey! It's all about who you know. Then you're out there on the runway – what's going through your mind? 
Honestly, I think I'm mostly focusing on how fast I'm wheeling, trying not to smile and also looking forward. It's not so much a "don't stuff up" moment, but it's more keeping calm and internalising my excitement so that I remain professional. It's important for me to be viewed as a professional model, just like the rest of the models on the runway are viewed. I don't get work because anyone feels sorry for me, I get work because inclusion is important and I'm good at what I do.
Great tactic. Moving to the future, If you could take part in any fashion week around the world, where would it be and why?
I think at this point, I want to see consistent inclusion in all of the fashion weeks – so I'm looking at all of them.
But I'm really interested in Japan and want to travel there as soon as I can, so maybe I'd choose Tokyo Fashion Week.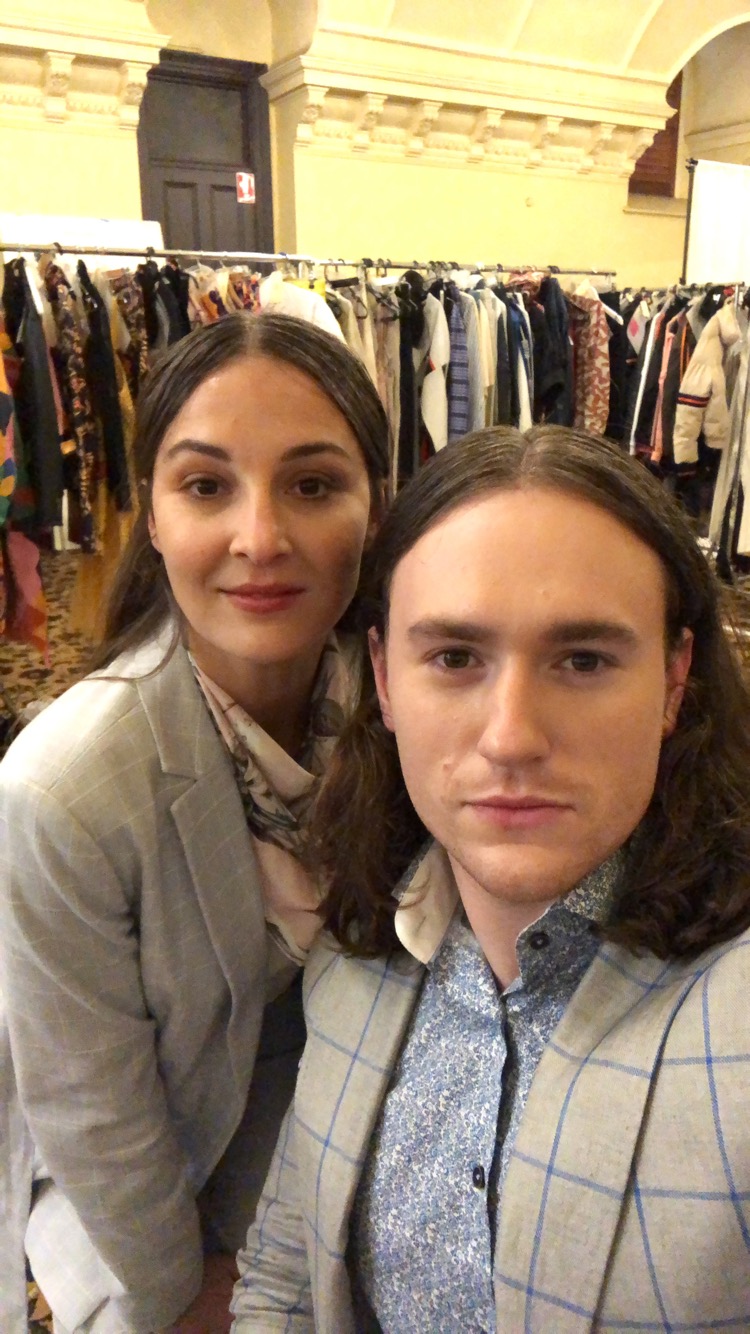 We'll gladly accompany you to that one! Now you've almost become a household name since Friday's show for MFW's inclusion of diverse models, which we are so damm proud of. Tell us a little bit about what diversity in fashion means to you. 
To me, diversity in fashion means that the industry is representing each and every member of society. It means that all consumers are marketed to, and nobody is excluded. It means that everyone feels loved and celebrated within the industry.
Here here. What does it mean to you to be involved in MFW?
I believe this is the first year that models with visible disability have been included in an Australian Fashion Week. Not only is this historic, I think it's also the exciting first motion towards greater and better inclusion of people with disability in the industry. I'm honoured to have been able to help make this happen, and so grateful for the opportunity. On a personal level, I'm excited and proud to be involved as I aim to continue progressing my career as a model.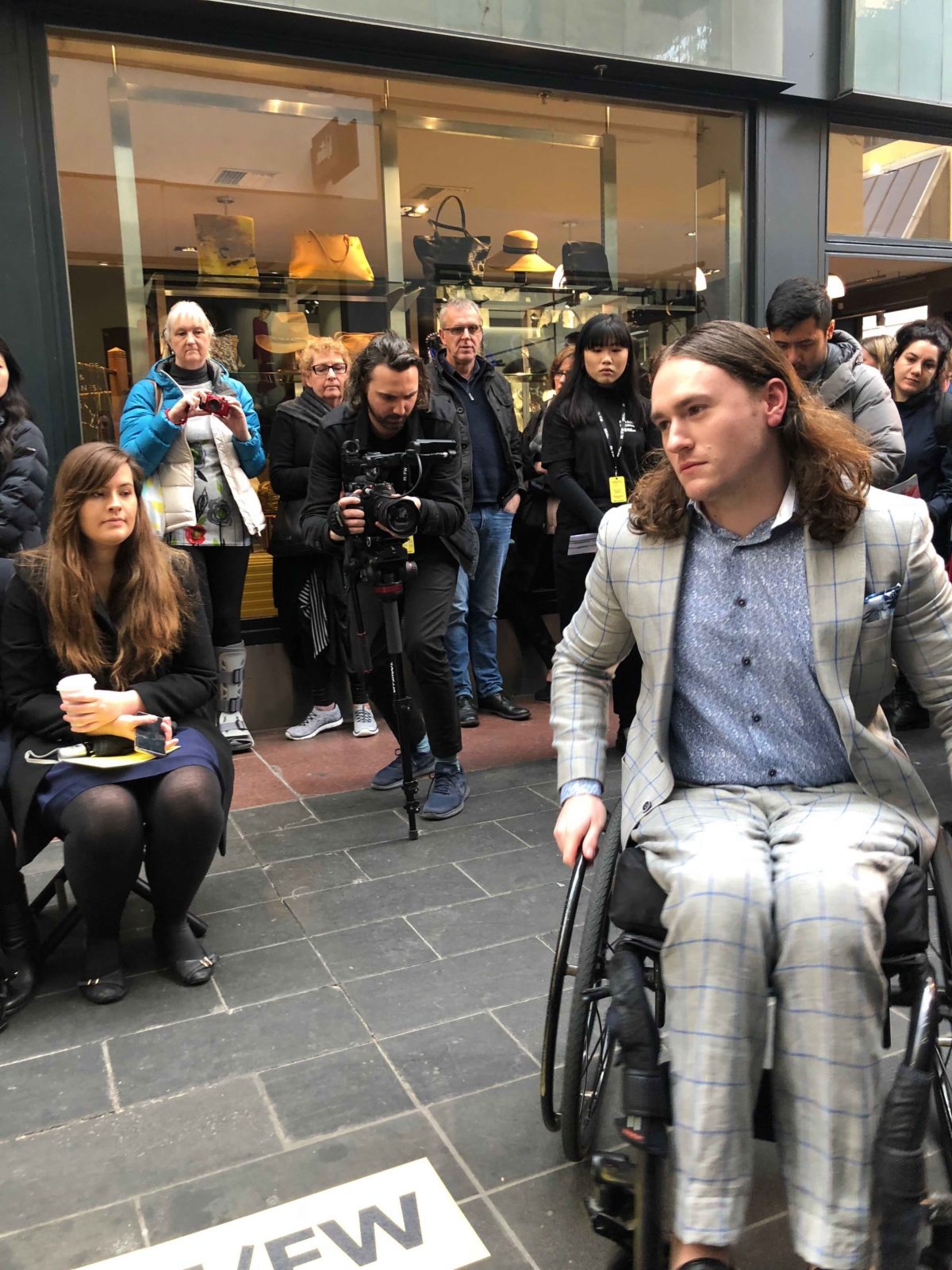 Amazing – we're so honoured to represent you. Now it's not fashion week without talking designers – Who's your favourite Australian designer?
At the moment, I think it would have to be a tie between Calibre and Jac + Jack.
So stylish, can't go past either of them. And fashion heroes – do you have one? 
This is a really interesting one for me. I guess I have people who I look to for style inspiration, because I like their style. But I don't think I actually have a hero or a role model in the industry at the moment. Although, maybe Angel Dixon would come close because I call her my guru and everything she does is amazing!
But I think it's sometimes hard for people with disability to have fashion heroes at the moment, because there just isn't enough representation. There are really only a handful of models with disability who are working on large scale projects at the moment. Seeing people like Jillian Mercado and Mama Caxx working is definitely encouraging and exciting, but I'm not sure I have a hero just yet.
We guess we all need to watch this space. We've got a sneaky suspicion you are fast becoming many little boys' and girls' hero, so huge props to you for leading the way. 
---