Kaitlen Dodd is definitely one to keep an eye on! The 2016 Aboriginal Model Search winner and now WINK Model is only working her way up further and further. We are so excited to see the demand for Indigenous models rise with every day, there is so much potential and we are happy to be a part of the movement.
Check her out as the latest face and name of the South Sydney Rabbitohs!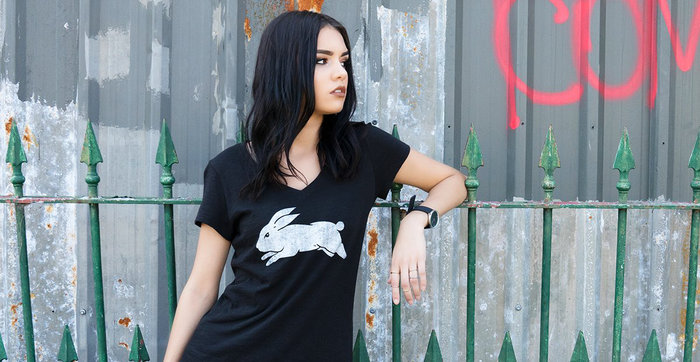 How did you come about entering the Aboriginal Model Search?
Before entering the Aboriginal Model Search, I had done a bit of Modelling including walking in Mercedes Benz Fashion Week 2016. At that point, I was unsigned and looking for an Agency. After having little success getting signed myself, I then came across the Aboriginal Model Search. After reading about the Agencies involved and the chance of possible representation, I applied straight away.
What kind of things were involved in the competition?
There were a lot of aspects of the competition. We had head shots taken which were sent off to agencies. We also did runway classes and had interviews with the agencies that were judging the competition. We had 3 different categories at the national finals which included cocktail, themed and formal wear.
What has life been since making top 3?
Since making the top 3 I would say my life has changed a lot. I'm now representing by 3 Top Australian Agencies for Modelling and Acting. I spend most of my time in Sydney going to castings and doing photoshoots. A lot of travelling is involved for me as I'm still living in Dubbo, but it has all been worth it.

Besides modelling, what else do you like to do?
I enjoy spending time with friends and family. My family and I are really close and I spend as much time with them as I can. I also enjoy keeping healthy and watching movies.

You must be excited about the increasing demand for Indigenous models in the industry! Is this something you have been waiting to see?
Words can not describe how excited I am to see the demand for Indigenous Models increasing! It's been a long time coming and a difficult road for many Indigenous Models wanting to break into the Industry. Samantha Harris definitely opened a lot doors for other Indigenous Models. I look up to her a lot and admire her for how far she has come. However, other than her, there isnt a great deal of Indigenous representation. So I am over the moon about the increasing demand.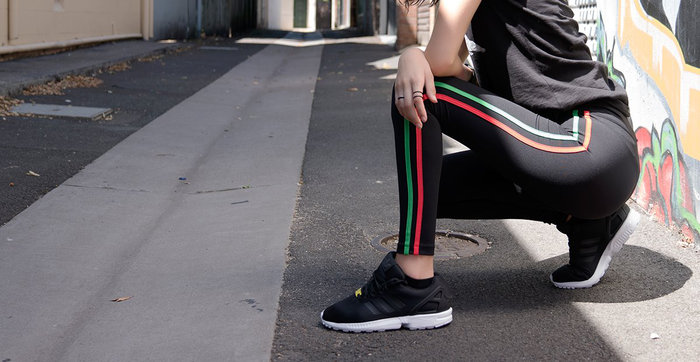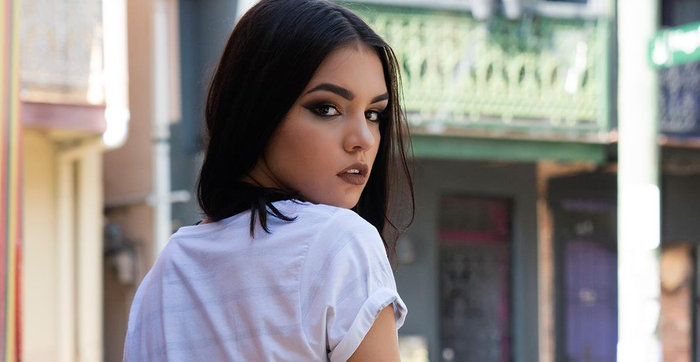 What else would you like to see improve in the industry?
I would really just like to see more diversity than anything. I feel as though there has always been a cookie cutter look over the years and it has changed based on the trends of the time, but it would be great to see more models of different racial backgrounds, like myself, leading in the industry.
The recent images for the Rabbitoh's apparel look amazing! Are you a big fan?
Thankyou! Yes I am a fan of the Bunnies, and my family are as well. I really like the fact that the Rabbitohs have a lot of Indigenous players. A lot of young Indigenous people are big NRL supporters and love sport, so it's awesome to see a team in the NRL with such strong Indigenous role models.
 
Where do you see yourself in 5 years?
In 5 years, I hope to have worked overseas with some big names. I hope to be a spokesperson for my people, and be a role model in the community.
You were also named one the top deadly Indigenous people to watch for 2017, how did you feel when you saw this?
It honesty brought me to tears. I was extremely honoured to have been named. Everyone that knows me, knows how big of a passion Modelling is for me. I've worked so hard to get a name for myself in the Industry, and not just a name for myself but a name for all Indigenous models. So it was an awesome feeling to have made the list after such a short while. It reassured me that I'm doing a good job and just made me feel very proud of myself.
 
Who are the people you look up to in the industry?
Tyra Banks is the reason why I wanted to become a model. I grew up watching Americas Next Top Model and I just love everything Tyra stands for. Also Kate Moss, Naomi Campbell and Gisele Bündchen. Indigenous Model, Charlee Fraser is another one for me. She has accomplished so much in the Industry already and I hope I can follow in her footsteps. 
How would your friends describe you?
My friends would describe me as crazy I think. Also determined, passionate and caring. Definitely over the top and outgoing.
What has been your favourite shoot so far?
I've loved every shoot I've done so far so it's hard to choose. But if I had to pick I think it would be the Rabbitohs one. I never thought I would be modelling for them so it was a great achievement.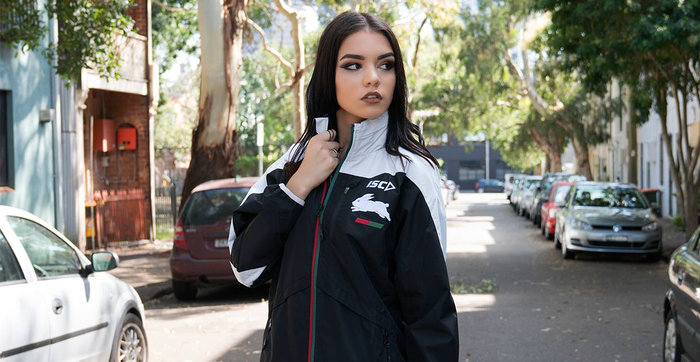 ---