Meet the incredible Karen Kirby. A fellow WINK Classic and athletic champion! We are blown away by Karen's energy and achievements in her athletics. Read all about how she does it!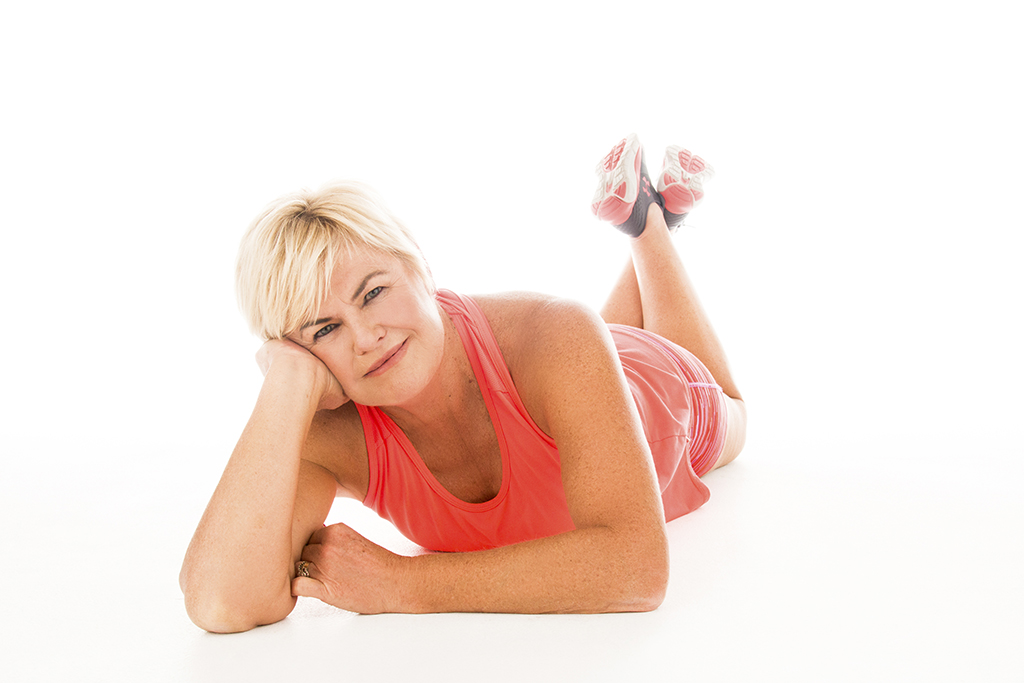 So we hear you are very active! Takes us through what you do in athletics?
I started athletics in October 2015 just after I turned 60. When I first started I just sprinted 100 metres and 200 metres. Now my main events are throws. I throw javelin, shot put, discus, hammer and weight. As I now do the five throws, that means I can participate in throws pentathlon where you do the 5 throws as one event. I did this in June, for the first time in Darwin, at the Australian Masters Athletics Championships and won Bronze. I also long jump and participate in relays with my club, Chilwell.
How long have you been doing it for and how did you get into it?
This is my third track and field season.  I'm registered with Athletics Victoria and Victorian Masters Athletics. I compete in the summer track and field season in Geelong. I have never done athletics but have always loved to sprint. Tennis was my sport growing up in the country.
After I retired I had been doing some sprinting at the track and decided I was going to give summer track and field a go. So, I emailed the Chilwell Club, from the sign on the fence and the rest is history. I was really scared to start with as I knew no one and there were no other women my age doing athletics in Geelong. Everyone was fantastic and of course like everything you do, it is the people you meet. I have made a whole group of new, amazing friends ranging in age from 11 – 80+.
My career was in education and the last 20 years of it was as a principal. Huge hours and highly stressful. About seven years ago I joined a gym and got a personal trainer. I love weights. I found that keeping fit really helped with the stresses of the job. When I retired, I was so excited to have the time to exercise how I wanted to and most importantly to be outside. I love going to the track and training. It is the BEST!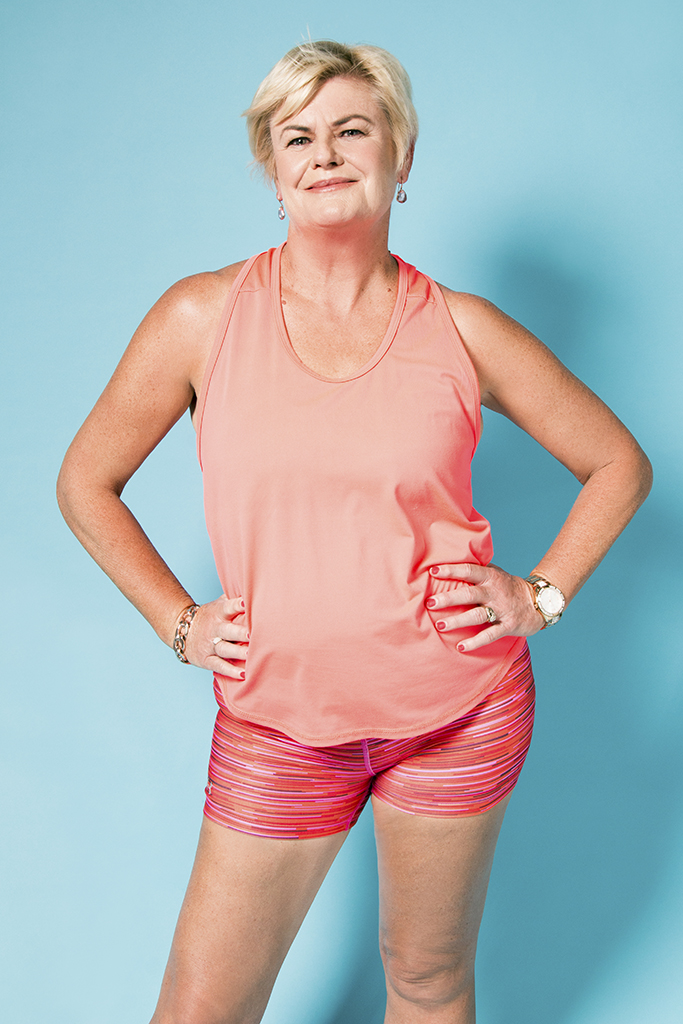 What is your favourite sport to participate in and why?
I had never learnt to swim as a kid so the first thing I did when I retired was take swimming lessons. Scary as! I did the January intensive 5 day that kids do at their local pool. Turned out I had my own instructor for the week who was amazing and by the end of the first week I could swim 25 metres in a sort of a fashion. I then continued with lessons for the next 2 ½ years and met two amazing women in their 60s who were also learning to swim. We have become great friends and swim together two mornings a week. We also go on swimming holidays! I now try to swim 30+ laps in a session. If my body, is sore, I use it for recovery.
Athletics is amazing. I still have so much to learn! I have fantastic throw coaches who work with me each week. I just love participating and athletics has become my voluntary work too. I'm secretary of our club, Chilwell, and, also, Geelong Athletics. I'm often applying for grants to help athletes.
How often do you train? How do you stay motivated?
I train most days. I swim twice a week. Weight train in the gym twice a week and get to the track usually three times a week to train and then compete on the weekend. I try to fit in some walking and yoga too. My goals motivate me. I'm always trying to improve and know exactly what I'm aiming for in my events. My goals change as I improve.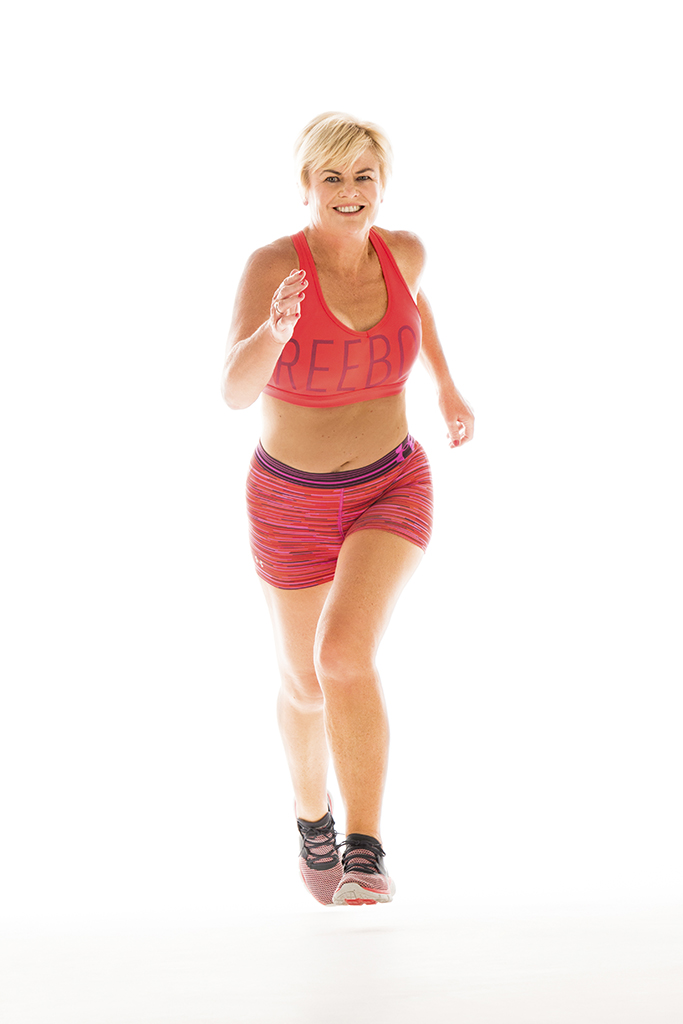 What kind of skills have you learnt since starting?
Strength is so important so I'm constantly working on becoming stronger. I love the challenge of this. Throws are technical, so I'm constantly learning new skills. I have only been learning hammer this year but I'm totally addicted! Lol. I do one turn but I'm now working on two. Fitness is important. When I throw train it's usually for 2+ hours. I also need to work on my running. In shot put I have  just learnt the skip across the circle and I have just started doing this in competition. There is  sooo much to learn that it is so exciting!
What is your greatest accomplishment with athletics?
I made the final in shot put, in my age group, at the World Masters Athletics Championships in Perth last October. I won 4 bronze medals in my first Australian Masters Athletics Championships in Darwin this June, in shot put, weight throw, hammer and throws pentathlon. I just won gold in the women's 40+ 4 x 100 metres relay in the Victorian State Championships. I have won lots of medals in the Victorian Masters and Victorian Country Athletic Championships.
Do you have any other hobbies?
I love music and play piano. I teach music theory. I love to cook. I love AFL and I'm a passionate Carlton member. I love fashion and clothes and love to shop. I adore my family. I have six grown up children (4 step) and 8 gorgeous grandchildren.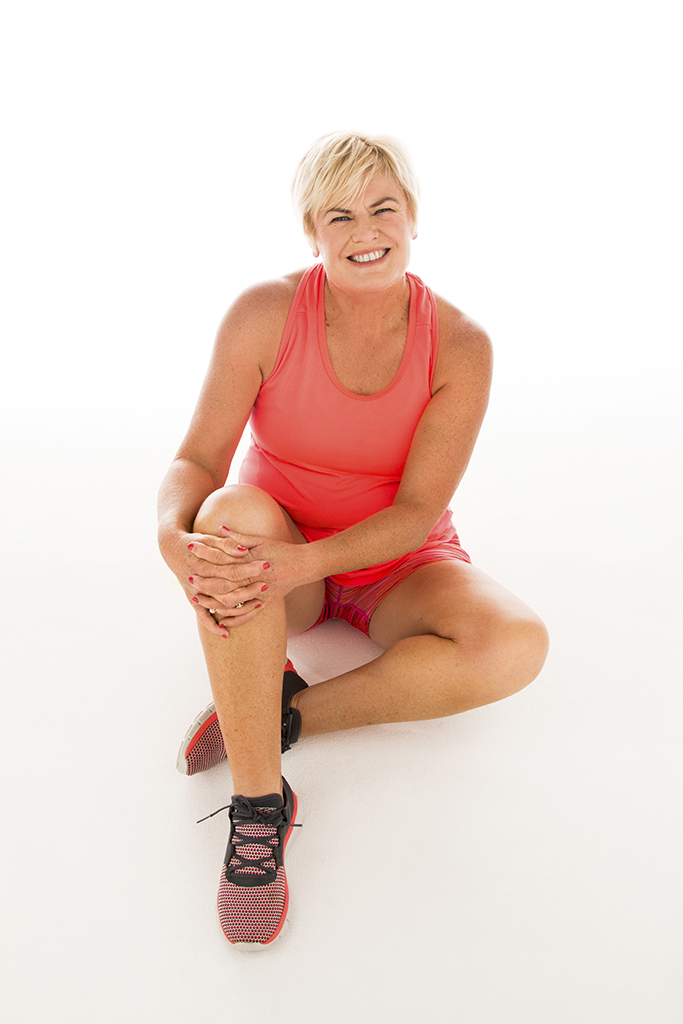 Has athletics helped with your confidence in other aspects of life?
Amazingly so! I'm not skinny. I'm muscly and strong. I love that! I want to have muscles. I know for great things to happen, you need to dream big, and dreams need to scare you. I'm scared often. I have often thought, "WTF ARE YOU DOING?" My sport gave me the confidence in myself to do my photo shoot and then apply to model agencies. Something I would never have thought about doing. I am just thrilled to be a part of that. In what I have done already I have met some amazing people.
I think there is a huge issue with women becoming invisible as they age. There is nothing invisible about me! I am out there doing things that I love. I train with 14 year olds. I love that about the sport. There is nothing ageist about it.
What advice would you give older people about getting back into fitness?
What would you like to try? Find a place that you can start and people to help. They'll take you where you are and work with that. This is not a competition. It's about finding what you love to do and being brave enough to give it a go. The first step is always the hardest and you will be surprised where it takes you and what amazing people you will meet along the way. Good luck! Go for it!
---