Travel
Amy shares her Nepal and India #backyourself journey
The life I created in Melbourne consists of a mentally and emotionally demanding career as an intensive care nurse.
As an outlet I like to stay fit and healthy.
As a hobby and a form of self expression I like to model and compete in fitness model completions. My life is a very structured and organised jigsaw of full time shift work, night duty, gym sessions and food prep. With castings and modelling work on days of if I'm lucky. It leaves little time for myself.
If you can't tell already, I'm a bit of a type A personality. Which is why travelling through Nepal and India for 3 weeks is a giant shock to my every system. I left behind my routine, my gym, my diet, my culture and most ideas of what I thought was a 'normal' or 'right' way to live. I replaced it with blistering heat, history, beauty beyond my comprehension, curries, cultural understanding and a new found sense of humour for language barriers, cancelled flights, cows everywhere and the constant harassment for my picture or money.
Walking the streets, I have the sun on my face and the wind in my silk skalf. I smell sweet insence and deep fried spicey street food. I see vibrant colours of saris and I tred on thousand year old sandstone down winding streets. I have always wanted this adventure.
My time away has shocked me to my core, enriched my life, and made me question and change things about myself.
I have danced barefoot around the taj mahal, made from white marble which took 20,000 workers 10 years to build.
As I lay here on a raised mattress in the middle of the rajansani dessert star gazing. (I got here on camel back if you want to know). I am so greatful for this world we live in and my opportunity to experience such cultural diversity.
I am so happy and proud of my type A personality trait which has got me to save up my money, my annual leave and the right medications for all the right situations. I'm so proud I took the chance to be chewn up, enriched and spat out by this wonderful part of the world.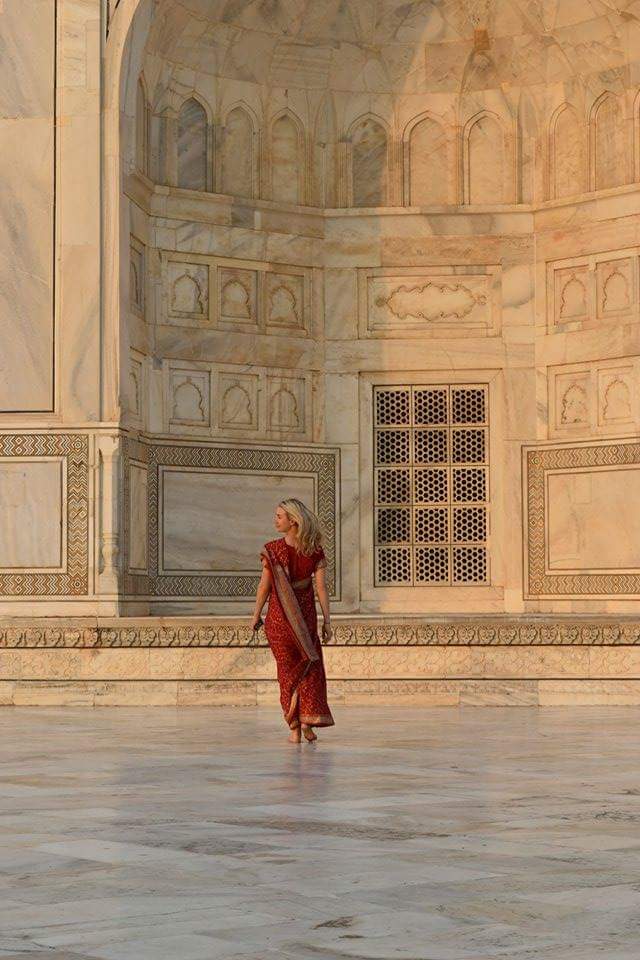 ---