About WINK Models.
—
Many of Australia's largest companies rely on WINK talent for their television, print and outdoor campaigns. Whether you are looking to cast someone 13 or seventy-two there is a good chance that WINK have exactly the people you are looking for. Our diverse range of talent is complemented by a hardworking team in the WINK office, ensuring personal & dedicated attention to each booking.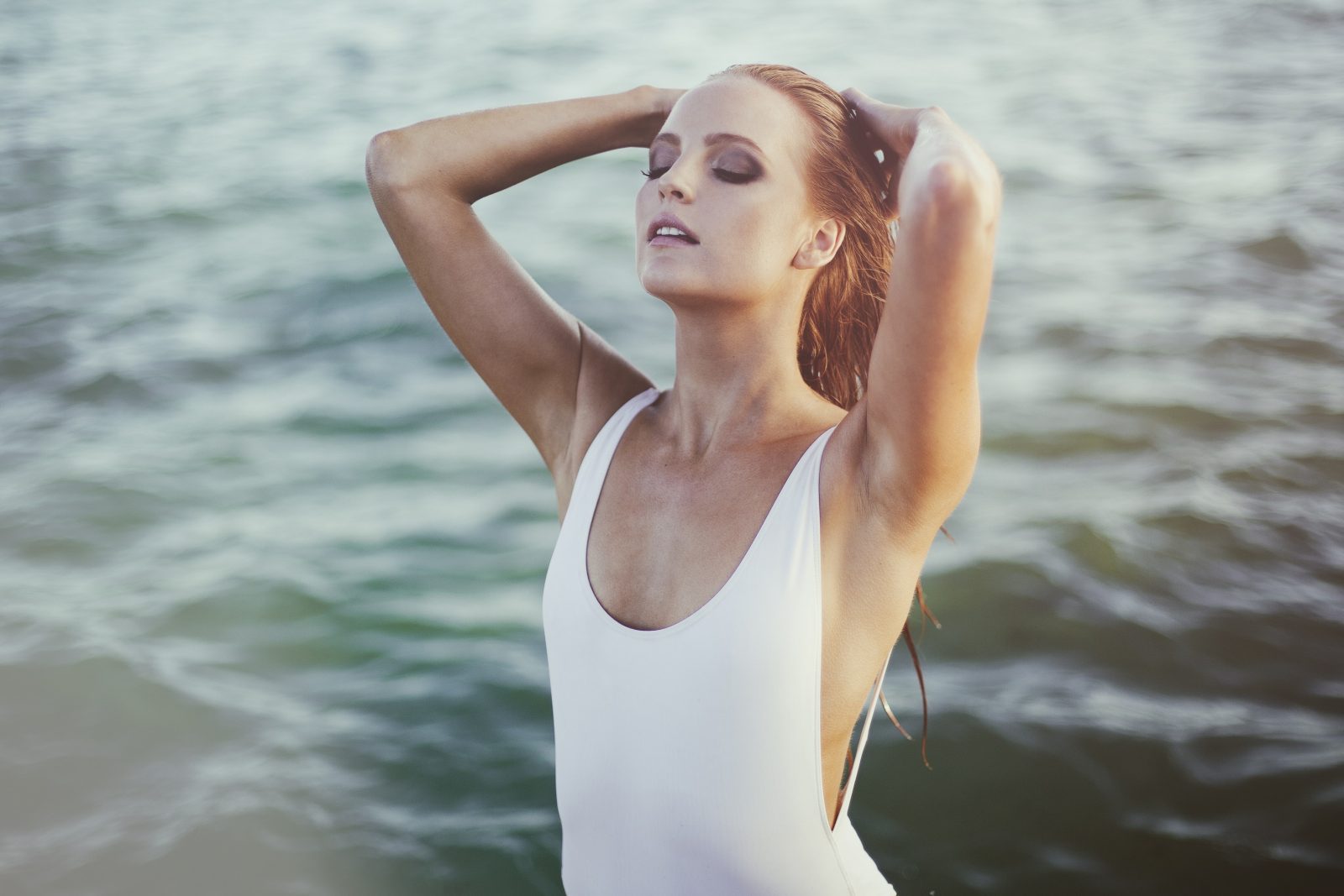 Our agency is made up of 6 divisions; Male, Female, Sports, Classics, Youth and Promotional. We have specialised bookers within these divisions to ensure appropriate management of each individual. 10 years ago, WINK set out to become one of the country's leading suppliers of talent, priding itself on personal and professional service. Since then, our talent have graced magazines, television, billboards and events as brand ambassadors. In 2017, WINK is not only an established and highly respected agency but has stamped its mark firmly on the Australian corporate and event scene.
WINK holds a reputation for having suitable talent managers for each division. Our staff are highly trained in managing jobs and talent and are dedicated to successfully delivering your project to the very end. You can count on our talent managers to respond quickly to your enquiries and putting forward suitable candidates for your specific brief.
Taryn Williams
Founder & CEO
Taryn Williams is one of Australia's most prolific entrepreneurs in the tech startup and media industry. She is the Founder & CEO of influencer and talent platform, TheRight.Fit, now used by major advertising agencies and brands to find the best and brightest talent for their jobs. Her first business, WINK Models, celebrates ten years in business in 2017, representing over 650 talent Australia wide with annual revenue in the millions. Taryn has received numerous award accolades including being named a Finalist in the B&T Hot 30 under 30, SmartCompany 30 under 30 and Women's Agenda Emerging Entrepreneur of the Year. As a board member of TechSydney she is dedicated to the education of women in tech and growth of the Australian startup ecosystem.
Sage Greenwood
General Manager
With over 13 years' experience in the modelling industry, Sage brings a great understanding of what's needed from both the client side and the talent side of the industry. Sage was one of the first models to join the WINK Melbourne division and has walked in Fashion weeks in Australia, London, Paris, Milan and Greece. Armed with a double degree in Law and Commerce, she runs the WINK HQ team from the Melbourne office.
Anna is a native New Yorker providing a fresh eye in the land of Oz. She is a talent agent and brand specialist, providing top-notch talent to up-and-coming companies as well as established global brands. Anna moonlights as a photographer under SoLit Studio, so you can trust her creative eye. She has worked in the industry across two continents and her experience makes her one of the best contacts to have when you need amazing talent in a New York minute.
Simone Murcutt
Talent Manager & Marketing Assistant
Simone has a degree in Communications and Marketing and comes from a background in marketing management across a whole range of different industries from pubs and bars, to active wear and apparel. Before joining WINK, she worked in fashion retail management so has ample experience in managing people on promotional work and brand representation. Simone is the talent manager for Melbourne, Brisbane, Adelaide & Perth as well as managing the WINK socials.
Asha Overstone
Talent Assistant
Asha is originally from Perth and moved to Sydney almost 6 years ago. She has a background in eCommerce and has worked in industries spanning from fashion to fitness. She has also dabbled in modelling and acting in the past so has a great perspective in the industry as WINK Sydney's talent assistant. Asha is also a qualified Pilates instructor making her the ultimate slashie.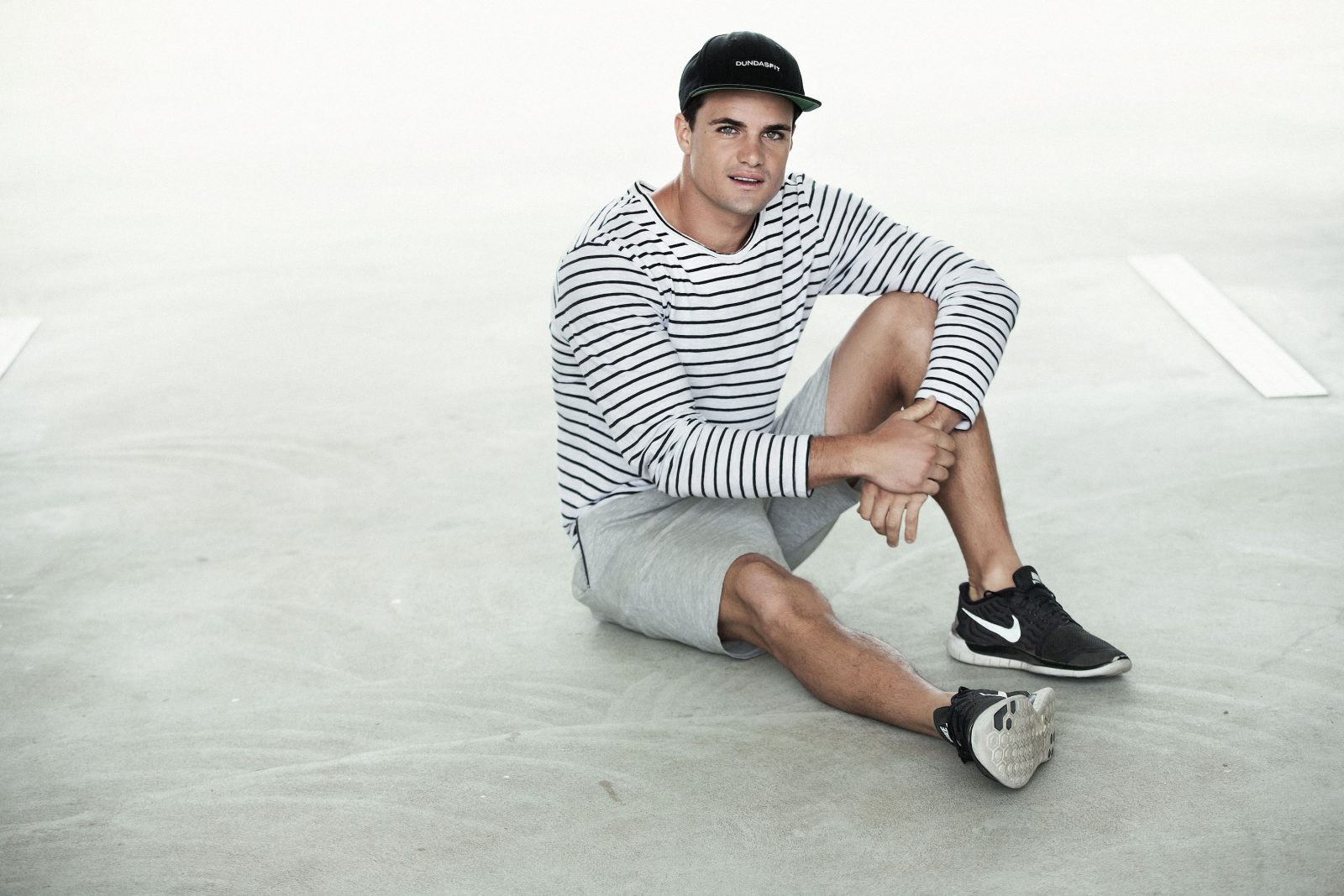 At WINK, we pride ourselves on the many great relationships we hold with our wide range of diverse clients. Extending from Qantas to Woolworths and Sephora to Mercedes-Benz, we have the talent to specialise in your branding. Whether it be a television campaign, catwalk or print catalogue, we have the services to successfuly carry out your advertising needs suitable to your brand.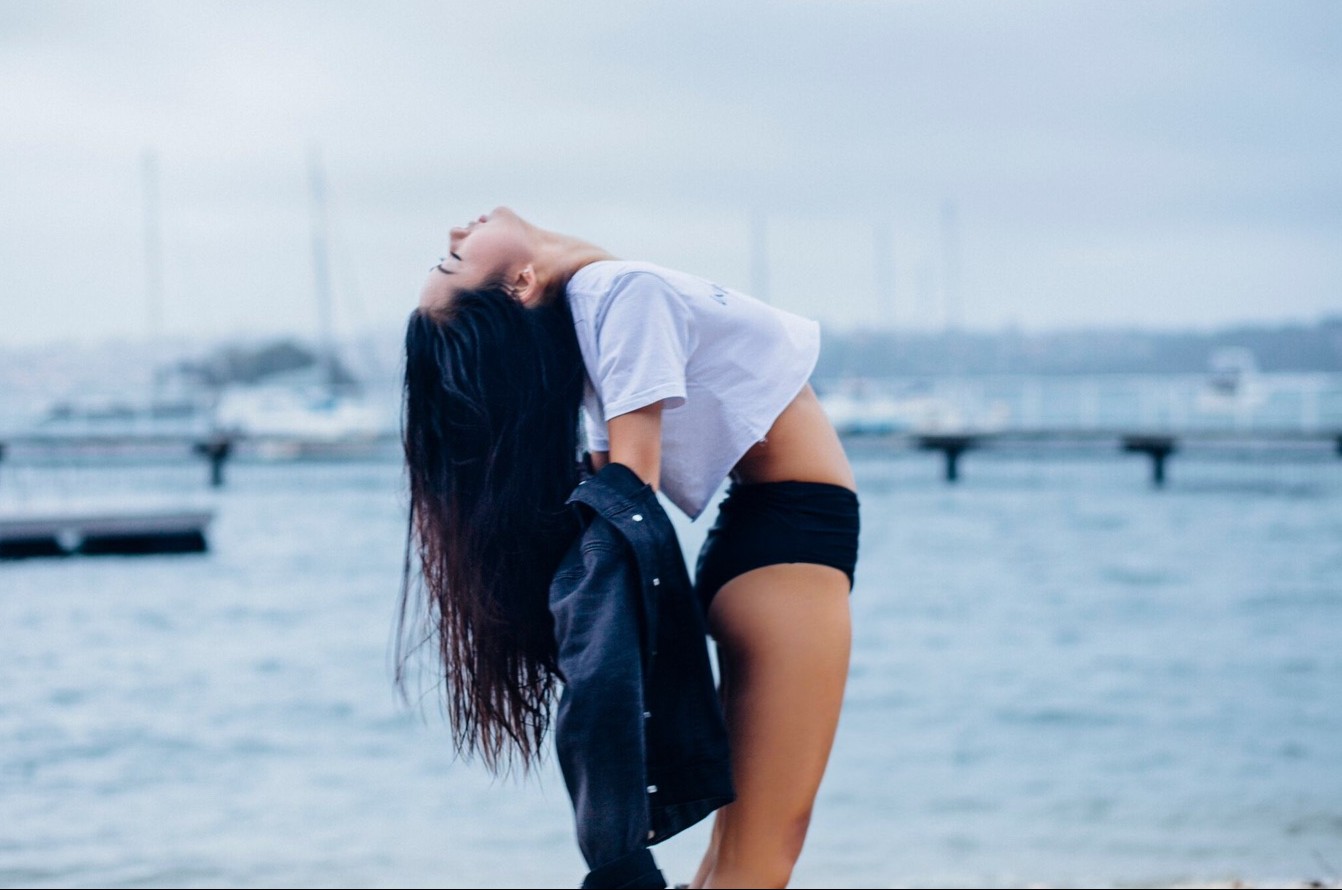 "Beautiful & reliable models. Can't ask for much more!"

Fountainhead Casting
Antonia
"Love dealing with Taryn and the WINK team… they are reliable and there when you need them."

"Professional, reliable and simply beautiful models! We loved working with WINK and look forward to working together again soon."

"I continue to engage in the services of WINK for their efficiency and professionalism."

"WINK are always a joy and pleasure to work with. A real reliable resource, really efficient & professional team with amazing and professional talent."

Starlight Children's Foundation
Danielle
"The WINK models were so professional and easy to work with. They followed directions and helped us fundraise at Star Ball Sydney. Their roles was to sell flashing wands and the ballroom was a sea of flashing light!"

"I've always enjoyed working with WINK They understand our briefs and always put forward the most relevant talent for the job with fantastic recommendations if needed."

ASX Thomson Reuters Foundation
David
"WINK Models provided us with four outstanding models to work at our event. With over 1500 guests present the models presented themselves well and were diligent, friendly and highly professional in all tasks asked of them. The agency staff are a pleasure to deal with and I would not hesitate in recommending or using them again for future events."

"WINK's fast becoming one of the best agencies we've worked with. The diligence of management was second to none and the models delivered to an absolute tee."

The Dress Collective
Claire
"We were proud to work with WINK as the exclusive model sponsor at The Dress Collective VAMFF Offsite Runway. The team of diverse faces represented our range of Australian designers well. Our designers were impressed and many have gone on to book WINK models to shoot their campaigns. We'd happily recommend the WINK team to anyone needing models for any kind of campaign, event or activation."

"We have worked with the WINK team throughout the Australian Open Carnival for a number of years. The girls and boys are always outstanding, working long hours for 14 days straight. They never cease to smile and go over and above with the job at hand. An absolute pleasure to work with!"

"My first campaign in Sydney and the intimidation factor that comes with it was becoming a reality faster then I ever could have imagined. Taryn and her high level of professionalism and expertise has the ability to give peace of mind that what ever the scenario 'We can make it work.' An absolute pleasure to work with Taryn and her amazing team at WINK."

The Bowery Collective
Lyndon
"We have recently booked 4 WINK models across two different brand film projects. The talent were phenomenal, receptive, professional, open, fantastic at taking direction and a pleasure to have on-set. We would like to thank the team @ WINK for their outstanding service & support through the pre production process and will continue to book WINK talent for our clients & campaigns. "

LittleBig Marketing & PR
Rhianna
"We had the pleasure of working with Anna for a recent editorial shoot in Sydney and her management skills were second to none, securing the perfect talent required for the brief within an extremely short time frame. We couldn't have done it without her!"

"Dealing with the WINK team is always a pleasure. Not only do they have a fantastic range of models, their professionalism ensures the look and talent is exactly what you're after for every shoot."

"Just wanted to say a hug thank you to WINK and the team, especially to Emmanuel for always acting so promptly and for his consistent efficiency. Both the office team and the talent are always a pleasure to work with and always ensure our events run smoothly. We look forward to working with WINK again soon! "

"We always rely on WINK to provide us with the best promotional staff for our events. The girls are always professional, engaging and beautifully presented and help drive traffic to our stand immensely."

"We recently used WINK models for a lifestyle brand photoshoot in Sydney and the results were just fantastic. The booking team were so helpful, going over and above to help us source the right talent with the perfect chemistry. The talent on the day made our lives so easy, saving us so much time and money with a perfect take each time. I can't praise them enough."

"I can always rely on WINK! With any request you need they will deliver!"

Bras Without Wires
Stephanie
"WINK was a pleasure to deal with, very responsive and came up with suggestions we'd not thought about for casting, one of whom we ended up hiring. I've used them before and will be happy to again, their system just works."

Heineken Lion Australia
Ryan
"I have dealt with Sage and the team at WINK now for > 3 years. They're always very accommodating, even when our timeframes are tight. Their talent is consistently professional and we've developed a relationship with a key few that we consider to be extensions of our brand. I have no hesitation in recommending them to bring something extra to your next activation."

"WINK sponsored our event by providing 2 professional models to walk alongside our models with autism for our Model MATES Fashion Event at Westfield Eastgardens. As expected the models were both elegant and beautiful; however they were also beautiful on the inside. The 2 models, Madison and Alison interacted with our models, guiding and encouraging them. They interacted and took a real interest in our models, many of whom were very nervous, especially the young ones who were 4 and 6 years old. Thank you Wink for sponsoring the event and for sending us such beautiful souls; their beauty radiated from deep within and they are a credit to your agency."

"The team at WINK are always a pleasure to work with. The delivery of their services is always made in a professional, timely and high-quality manner; from booking recommendations and castings to specific skill set offerings and a great diversity of talent available. I'd highly recommend WINK and look forward to collaborating with them again on future video and editorial shoots."

"WINK provided us with two models for a shoot. Our budget was limited and Anna was extremely thorough in answering our brief – eventually providing us with talent that worked perfectly for our unique concept. Ari and Bella both had great attitudes, got stuck in and the end product is awesome. Thanks to WINK for helping us deliver some epic pieces of content us and our client are very proud of."

"I couldn't recommend Wink Models enough. Teejay arrived ahead of time and was in communication prior to his arrival. He carried himself well with a very warm demeanour throughout our session even with the audience of 15 watching on. If we need a male model for our next event in Adelaide we will definitely book him again. "

"Working with WINK has always been prompt, practical and successful. The Miléa brand has used Alisha on multiple occasions at short notice to model ranges for crucial customers – during these appointments Alisha was the ultimate professional. We would certainly recommend WINK."

"WINK Models always help to execute our events at the highest level with the best staff. We're always thoroughly impressed with the calibre of the talent and their ability to learn specific details about our cars. We provide briefs on the target demographic we want them to approach and they do so without fail."

Australian Physiotherapy Association
Isobel
"Our brigade of tradesmen was imperative to the success of this campaign. We didn't have the luxury of access to such a large volume of real trades, although the models provided by WINK played the part perfectly across both Sydney and Melbourne, with the diversity of talent really representing an authentic worksite. We couldn't be happier with how this campaign was executed."

"WINK always offer the highest level of professionalism. We are fortunate to work with the agency on a regular basis. They're always reliable and a pleasure to work with."

Burston-Marstellar
Francesca
"We've had great client feedback on the staff hired for the voice print project and, overall, it's been a great success. So thank you so much for all your help!"

"Fantastic boutique talent agency. Catered to all of our requirements. Excellent support, even better talent and one of the most professional talent agencies we have worked with globally."

"We constantly used WINK Models for our VIP events and functions as we find them to be the most professional and engaging. We WINK always provide The Emerson with on-brand talent that take their jobs to the next level."

That's Life Magazine
Daniela
"One word: AMAZING! I know when I hire WINK Models for my cover and fashion shoots, they deliver outstanding results, adding their own individual flare to really give us the best shots. The WINK staff are professional, personable and tailor their approach for the client, making my job so much easier."

"We have utilised the services of WINK promotional models for a client at Australian Fashion Week, Virgin Australia Melbourne Fashion Festival and Melbourne Food & Wine Festival; we have found WINK Models to be extremely helpful and supportive and quickly address any issues that may arise. The choice of models is extensive and their grooming excellent. At activations, we've found they engage with the public in an easy, friendly and warm manner."

"The team at WINK are wonderful - a great range of talent for us to select from. The models are always very professional, making it much easier on set."

Silver Spoon Productions
Demyana
"Thank you for making things so easy and efficient for us!"

"WINK Models often provide us with diverse and exceptional talent according to whatever brief we throw at them. The models are always extremely professional and have ample amount of modelling experience."

"The recent WINK talent we had were so hard working, super friendly and a wonderful representation of the MYER brand and the experience we hope to give people when interacting with us. We received so many lovely comments about them."

"The model we booked was amazing! Such a lovely girl and so easy to work with. Will definitely keep her in mind for future projects. "

"The model was direct, engaging, covered all directions, script notes and really used the space he was in well. He read the brief well and captured perfectly what the client/director was looking for, which was a real, natural, easy-going chef."

Eleven Workwear
"We are so happy with the model we booked that we're currently coordinating another shoot!"

"Every WINK girls I've worked with is a delight! All real, really strong movers. Don't need to give any directions and at all; they know how to work the clothes perfectly!"

"The model was incredible on set. We were so grateful for her professionalism and was to work with. Couldn't recommend WINK highly enough."

"The model has been an absolute delight to work with. She's professional, elegant and has been very well received by the client. Due to the success of the event, it was extended for another 2 weeks. We have been so happy with all"

Tiger Beer
"The model's patience n laying face down for 12.5 hours was incredible! The result was so awesome though, and we couldn't be happier with how it turned out."

"WINK provided three models for a recent internal shoot and were really accommodating throughout the process. They were able to setup a casting session which allowed us to ensure the models fit sample-sized product and their look aligned with the NIKE brand. The support we received was truly appreciated and WINK are definitely on our radar going forward."

""A fantastic achievement. Thanks for providing an efficient, effortless service. We've been very happy with the talent we've used so far.""

""We were pressed for time on a late Friday afternoon to find a handful of talent for a photoshoot on the following Monday. It was great to have worked with Anna at WINK Models who sourced some great and available options within a short time frame, as well as lent herself over the weekend to make sure our talent was locked in and ready for the shoot come Monday. WINK's talent were professional and easy going.""

Australian Event Awards
Ian
""WINK has proven themselves as the preeminent modelling agency in Australia. Time and time again they are able to provide staff who are courteous, friendly, capable and exceptionally groomed. WINK models have proven themselves willing to take on extra responsibilities to fit with our needs in delivering events that set the benchmark for others.""

""The Westfield Pop Up was a huge success exceeding all targets. Thank you to your models for their involvement. From all accounts, the models followed the brief, were friendly and approachable and contributed to the overall success. We look forward to using WINK again in the future.""

""The WINK team are always on the ball with providing the best head office service along with the best models. Their response time with ideal talent recommendations is phenomenal. The models are always energetic, punctual, the perfect fit and great to work with.""

Chapel Street Precinct
Chrissie
""The WINK team were brilliant at getting me the perfect on brand models for our Chapel Street Herald Sun photoshoot. The models were beautiful, professional and a dream to work with!""
At WINK, we love being in the position where we can give back to the community. Take a look at the charities we regularly partner with below.