News
Welcome to WINK HQ Simone and Emmanuel!
WINK Melbourne are delighted to announce that we have a new member on board our marketing and admin team! Introducing Simone…
Simone is a Communications and Marketing graduate who has come from fashion retail management to join our fab team! She has an extensive background in body image blogging – after completing her diploma in Professional Writing and Editing – and has been featured on numerous health blogs and magazines. She has also had her blog promoted by the Butterfly Foundation!
We are excited to have Simone on board our marketing team, she has some awesome experience in digital marketing for a few Melbourne bars in the CBD as well as a fitness compression clothing company.
Here is a little bit more about our newest team member:
What do you get up to in your spare time?
I love Brunswick, most weekends I am down there checking out bars with my cousin. We love the atmosphere.
What has been your favourite part about being at WINK so far?
Being able to sign up people of all different looks! It's great being able to help people gain the confidence they deserve, and of course getting to know my fellow WINK team!
Who is your greatest inspiration?
Marilyn Monroe. She is someone I think every girl can relate to. The confident, strong and brave person she was behind closed doors is someone to be admired.
Where is your favourite place in Aus?
Definitely Echuca, I've been going up there since I was 3 and have some pretty great memories.
Where is your favourite place abroad?
Las Vegas! In particular, Ceasar's Palace and Fremont Street. It has got to be the best place on this planet!
Check out Simone's blog here!
Let's give another BIG welcome to Emmanuel (Mannie) Spiropoulos who has recently joined our fab Sydney WINK team!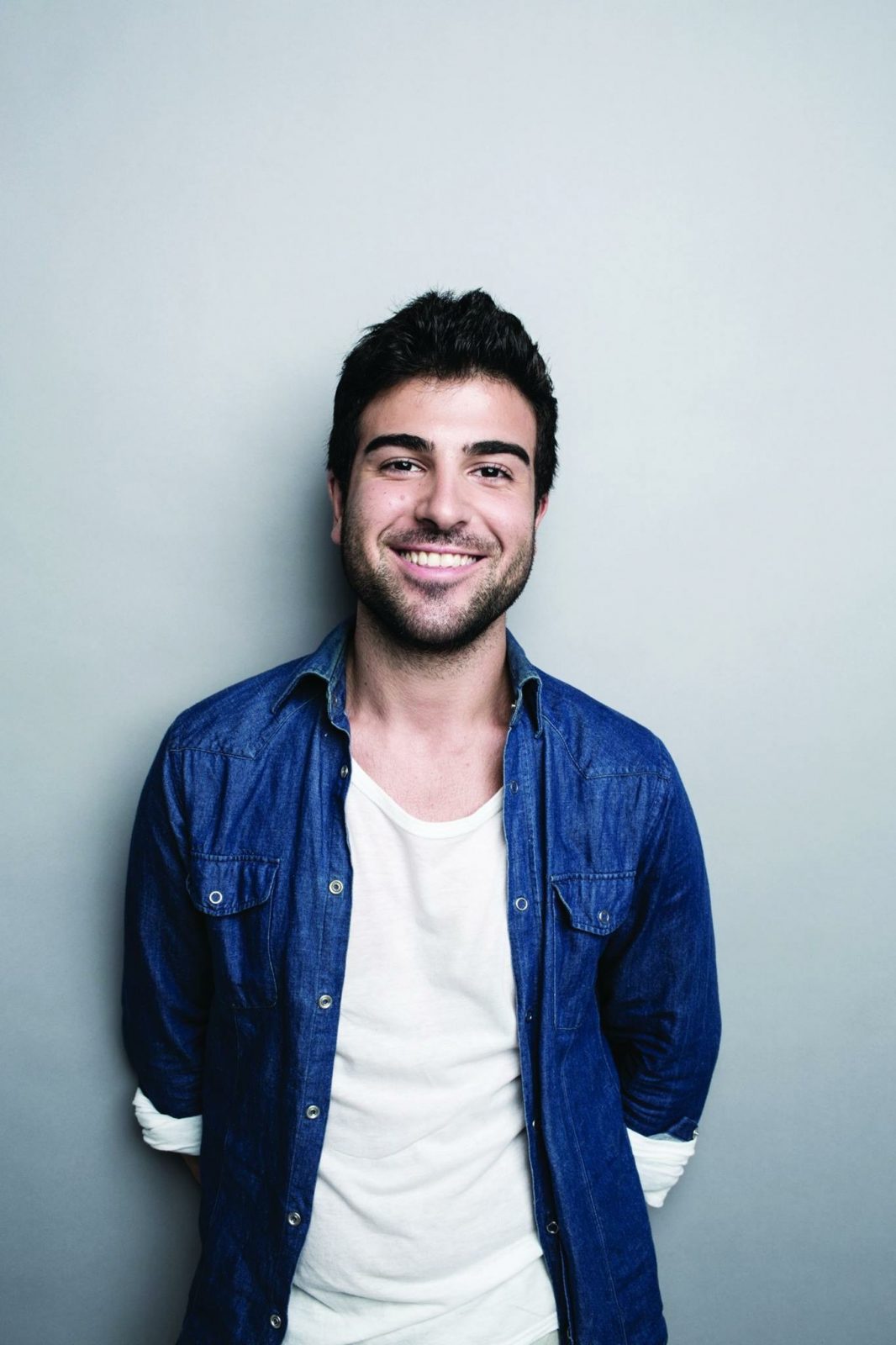 Mannie has joined us from a 4 year career in client relations at a creative advertising agency to become the office testosterone, (but more specifically, the NSW Talent and Admin Assistant). We are very lucky to have an actor/model – and, insistantly, not the other way around – to be working closely with our beautiful talent in Sydney.
Mannie was a stage actor all through university doing community theatre. After starting in his advertising role, he was sent overseas to Madrid as part of an agency scholarship program to work in the Spanish office. He said that after doing a heap of travelling, partying and soul searching he came to the realisation his passion has been, and always will be, acting. He quit his job, got an acting agent and started his new journey this year.
When Mannie isn't acting or doing a wonderful job in Sydney's WINK office, you can find him;
Participating in political rants on Facebook
Dancing like no one is watching at the clurrrrb
Doing accents – specifically South African and Scottish
Listening to Whitney Houston/Tina Arena/Mariah Carey really loud in his car on the way to the gym
Drinking
To be acquainted with Mannie a little more, here are a few answers to our questions;
What has been your favourite part of working at WINK so far?
Getting to stare at the gorgeous talent all day.
What's next for you in terms of work/acting/modelling?
I've just been cast in a web series – watch this space!
Favourite place to holiday?
Paris – favourite place ever. Next stop is South East Asia.
What do you get up to on the weekend?
Hanging out with my best friend's gorgeous toddler – he's the cutest thing in the world (and I'm not just saying that).
How would your friends describe you?
Loud, obnoxious, hilarious, loyal, needy.
Fun fact:
One time two guys stalked me as I was walking through the city because they thought I was the actor Zachary Quinto.  Flattering yet terrifying.
---