Campaign
How are big brands stepping up to assist during COVID-19?
Monetary Donations
Sadly, we are seeing a huge financial impact on the retail industry, with brands like Tigerlily now in voluntary administration and iconic Australian brands like RM Williams closing their warehouses and stores indefinitely. But through the mist we have also seen some brands emerging and digging deep to provide hefty financial contributions.
Luxury umbrella group LVMH, who is responsible for brands like Louis Vuitton, Dior, Fendi, Givenchy and Sephora, lead the charge back in January with a large donation to the Red Cross Society of China when the news initially broke of the situation in Wuhan.
American brand Ralph Lauren responded soon after and donated a whopping $10 million (USD) to the World Health Organization's COVID-19 Solidarity Response Fund. The largest donation by a brand at the time.
On the same day, Gucci also pledged $2 million euros to WHO's solidarity fund and the National Civil Protection Department which provides aid to Italian communities who have been hit hardest by the disease.
Cosmetics giant MAC Viva Glam also put out a statement on their instagram page pledging "$10 million (USD) to over 250 local organisations around the world to support vulnerable communities affected by COVID-19." – an excerpt from their Instagram post pictured below.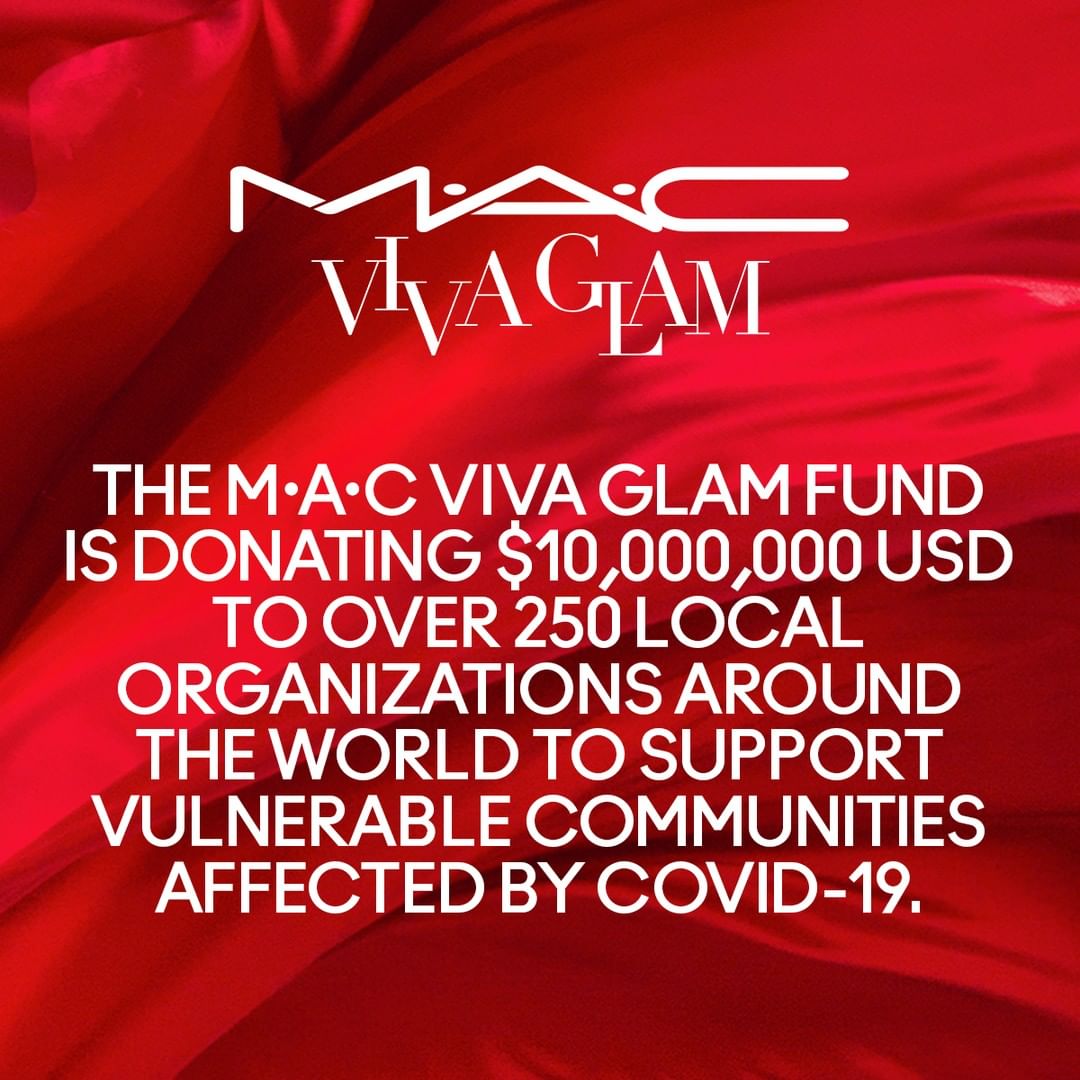 Meanwhile, brands like eBay and Uber Eats have appealed to their customers to 'give a gift' in the form of a donation or nominate a portion of their sale through their website to COVID-19 relief.
Other brands who are contributing include; Nike who donated $18 million (USD) to an Oregon Food Bank, Kim Kardashian's brand SKIMS who are donating 20% of their proceeds to Baby2Baby a charity for families affected and Italian brands Bvlgari, Versace, Valentino and Armani who injected large sums into Italian hospitals and research facilities.
Other forms of support
Some brands have decided to take a two-pronged approach and are using vacant warehouses, redirected staff and materials to produce items for hospital staff on the front-lines.
American fashion designer, Christian Siriano, made headlines early on as he quickly identified the shortage of medical essentials and mobilised his workers to produce large numbers of face masks for local hospitals in New York! Brands like; Chanel, Prada, Armani, Michael Kors and many more are now also producing protective gear for medical staff across the world.
Leading skincare brand, Clarins, pledged to donate over 30,000 of their hand lotions to medical workers. Hermes have donated their French perfume factory to the production of hand sanitisers. Tory Burch donated 3,000 yards of fabric for essential hospital garments. Bvlgari are also using their specialty facilities to produce and donate 100,000 hand sanitiser bottles and Estee Lauder have reopened their New York factories to contribute their share of hand sanitising products.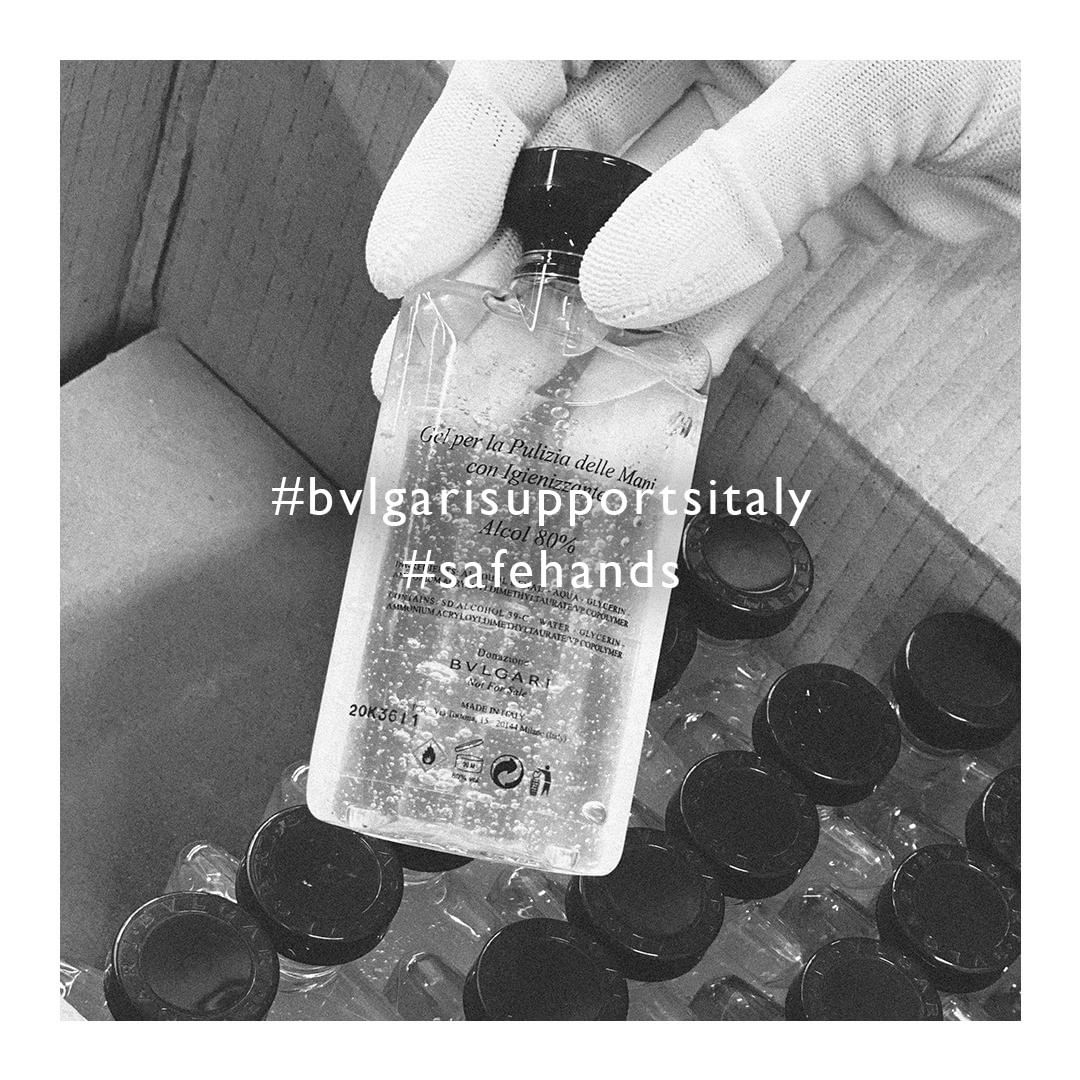 Crocs, a veritable institution, has also recently donated over 10,000 shoes to hospital workers in need.
Australian Initiative
If it's one thing we know about the fashion industry, it's that it attracts resilient creatives who band together when the going get's tough!
#WeWearAustralian is one great example of this, with Australian brands like; The Daily Edited, Manning Cartell, Ellery, A-j-e, Camilla, Carla Zampatti and RM Williams banding together to support their local fashion industry and contribute to the rebuilding of the community. The initiative was founded by Richard Poulson, CEO of Showroom-X. All designers involved will be donating sales proceeds and garments to Australian charities, Dress for Success and Thread Together.
For a list of Aussie brands you can support through this tough time please see here.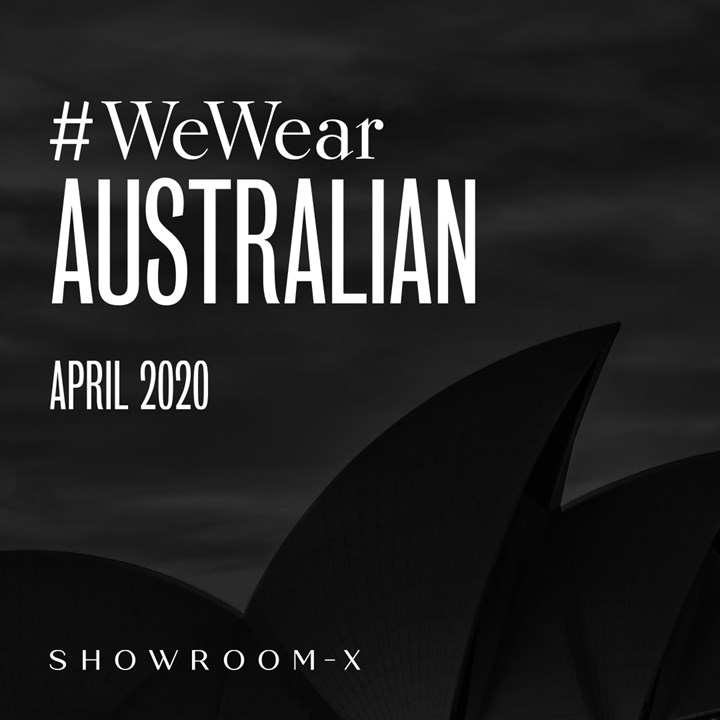 ---