Mens Fashion
The Complete Guide to Men's Blazers: All You Need to Know
For a lot of men, buying a blazer is not something that you do on a regular basis. This usually means that, should you need one, it can seem very complicated to try to find one that looks sharp.
Whether you need a jacket for a wedding, a job or just a fancy event, today's post will help guide you through everything you need to look for when purchasing a blazer for yourself.
What Exactly Is a Blazer?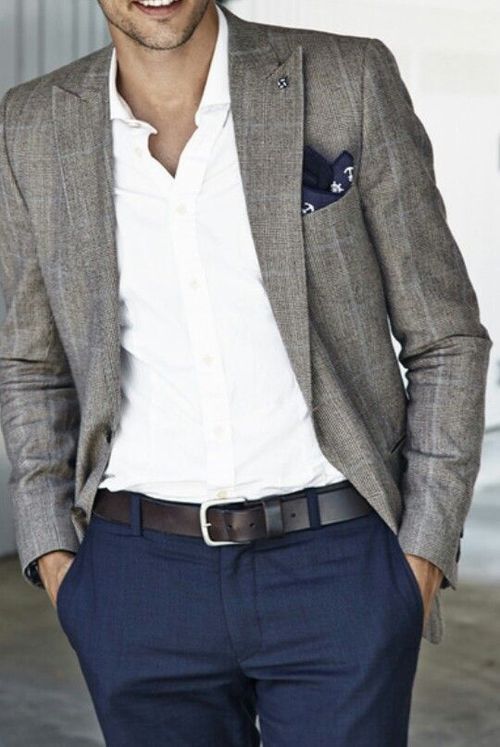 Before you can buy one, it's helpful to know what you're looking for. While neither professionals nor dictionaries can agree on this precisely, for the purposes of this guide, a blazer is as follows:
– A jacket that is not part of a suit and can be worn with trousers of a contrasting colour
– A solid or boldly striped jacket with contrasting trim.
There are plenty of nuances when it comes to defining exactly what is and is not a blazer, but these general guidelines should suffice for most situations.
For summer, lightweight blazers made from linen, cotton or fresco are appropriate, while ones made of wool, hopsack, serge, flannel or a worsted fabric are best for other seasons.
What's the Occasion?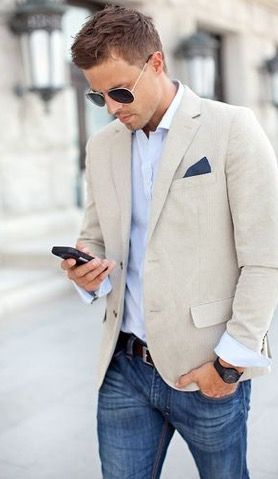 This may seem silly, but it is actually important to ask yourself what you'll be wearing this blazer for. It is not appropriate to wear the same thing to a beach wedding and also to an office holiday party.
As a general rule, blazers for corporate functions and formal events should be made from a heavier material and be neutral in color. If the blazer is intended for parties, casual weddings and the like, you can choose one that is a lighter weight and possibly bright-coloured or striped.
How Should a Blazer Fit?
This is usually the most difficult part of buying a blazer or suit jacket, especially because the rules change according to your height. If you are more than 5 feet 9 inches tall, the hem of the jacket should fall a bit below the middle of your crotch. Anyone who is 5 feet 9 inches or shorter should aim for the hem of the jacket to fall at or slightly above the mid-crotch area.
Before diving any further into fit, there is one general rule to keep in mind: If you have to choose, it is always best to purchase a jacket that is a bit too large than one that is too small. Minor alterations are much less expensive this way.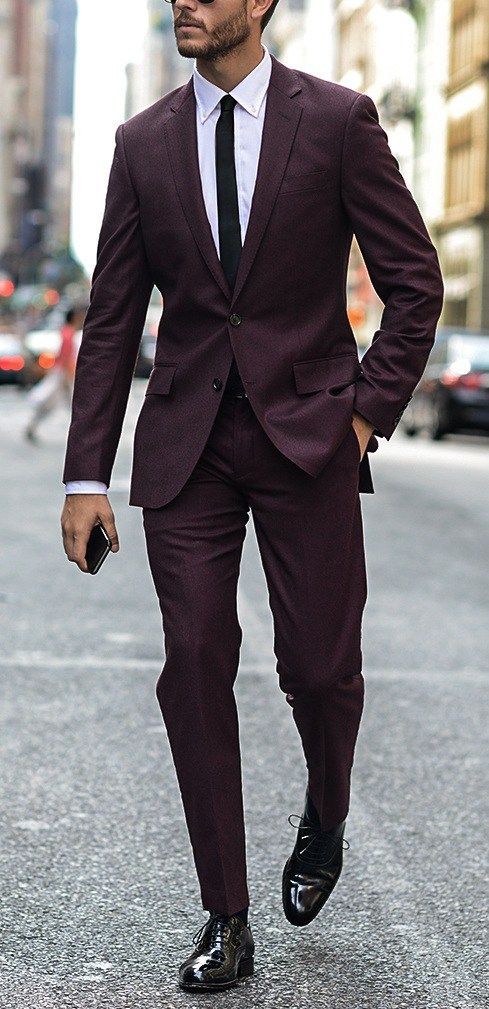 Besides length, the most important fit is at your shoulders. Shoulder seams should sit flat where your shoulders begin to curve into your arm. This is one area where you must find a proper fit because tailoring is difficult and expensive otherwise.
Other factors to consider are sleeve length, body, button stance and the collar.
Sleeves should stop just above the top of your hand so that the cuff of your shirt is peeking out. Sleeve length is an easy fix for tailors, so it's okay to buy a jacket with sleeves that need to be taken up a bit.
Single-breasted blazers are far more popular than their double-breasted counterpart, which means you will be looking at two-button styles most often. Only fasten the top button and make sure the jacket fits snugly around your torso. If the button is straining or creating an X shape, it is too tight.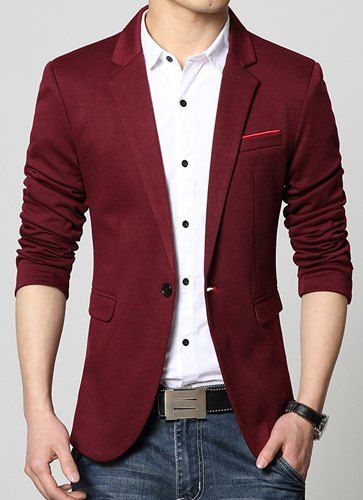 Button stance refers to where on your belly buttons are positioned. To keep your proportions correct, the top button should sit just above your belly button. If it goes any lower than this, then your figure will look disproportionate.
Finally, the blazer's collar should rest easily against the back of your shirt collar without bunching or gaps.
When you are out shopping for a blazer, keep these simple fit and style tips in mind to ensure that you are dressed smartly for every occasion.
Author Bio:
Ivette works in marketing at Politix, an Australian-based menswear store that specialises in providing accessible luxury men's clothing. Politix believes in focusing on quality and allow men in Australia to be well dressed for any occasion or dress code.
---